Hello, friends! The greenhouse is the most important building on the farm.
Greenhouse Profits with Starfruit Wine
By planting starfruit in the greenhouse for wine production, you can generate an income of 95.7 million per month (2750X116X3). As long as the greenhouse is completed by the fall, you can easily earn over a million in the first year. This tutorial will share some insights on opening the greenhouse through the Community Center bundles route.

Seasonal Crops Bundles
To complete the Spring, Summer, and Fall bundles, simply plant the four corresponding crops for each season. For Spring, planting just one crop will suffice. In Summer and Fall, plant two or three crops if you don't have enough lightning rods to protect against lightning strikes. As long as you don't forget these three bundles, there shouldn't be any problems.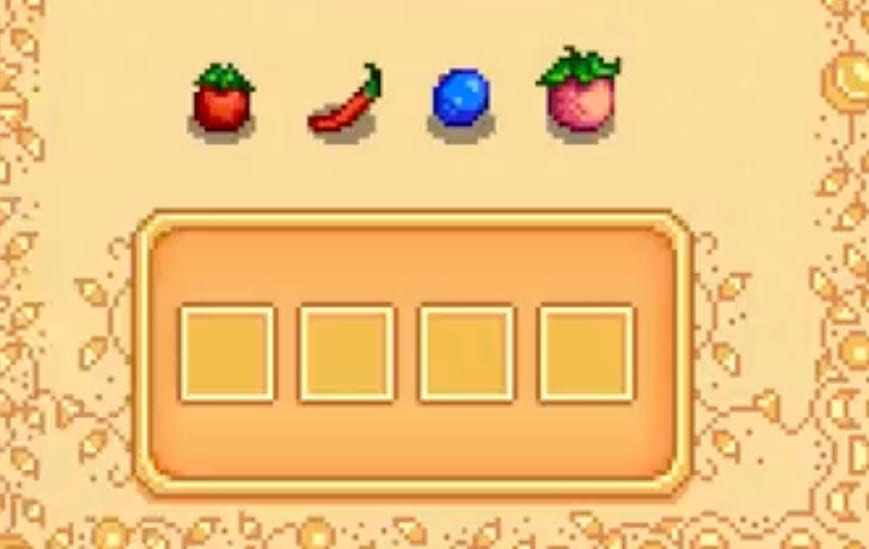 Quality Crops Bundle
To complete the Quality Crops bundle, you need to donate three types of gold-star crops, with five of each. The probability of obtaining gold-star crops is related to your farming level and the fertilizer used. If you start with level one farming and use basic fertilizer, the probability is only 8%. In Spring, you'll need to plant at least 60 Parsnips to get five gold-star crops. With level six farming and basic fertilizer, the probability increases to 26%, and you'll need to plant at least 20 crops.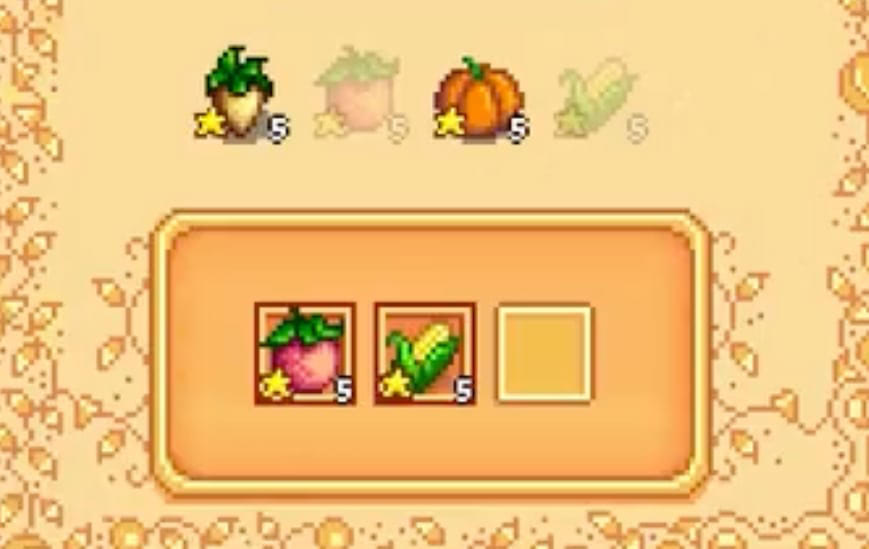 Of course, in reality, you'll need to plant more to ensure you get the required five gold-star crops. If you don't, it would be as if you planted them for nothing. If you have level ten farming in Summer and use Quality Fertilizer, the gold-star probability is 61%, and you'll only need to plant an average of eight crops.
To increase the chances of obtaining gold-star crops, you can complete the 5,000 gold Vault bundle and get 30 Quality Fertilizers. In Summer, plant ten corn and twenty melons with Quality Fertilizer to easily get five gold-star crops for each. If your farming level is too low, consider planting another round of melons. In Fall, plant a large area of pumpkins, and getting five gold-star pumpkins should be no problem.
Artisan Bundle
For the Artisan bundle, choose six out of the 12 options. Obtaining three fruits from the bat cave is relatively easy, but you should still plant an apple tree, as the Bulletin Board also requires one pomegranate and three apples. If you get a pomegranate from the bat cave early, you may not need to plant a pomegranate tree, but if not, it's best to plant one on the farm. Both trees bear fruit in the Fall. Plant apple and pomegranate trees before Summer 14.
To complete the Artisan bundle, you can obtain cloth from recycling newspapers or killing zombies, and make cheese from cow's or goat's milk. You can buy honey from the Oasis shop or build a beehive, and make fruit preserves with a preserves jar. This way, even without a fruit cave, the Artisan bundle can be easily completed.
Animal Bundle
For the Animal bundle, choose five out of the six options, and you can skip goat milk. You'll need at least one cow, two different colored chickens, one duck, and one rabbit. If you have the money, raise more rabbits, as rabbit's feet make great gifts. Upgrade the coop to the highest level and the barn to the first level, a total of four upgrades, which takes nine days. As it takes time to raise animal affection levels, it's best to start building the coop or barn before Summer 20, so you can raise animals by the end of Summer.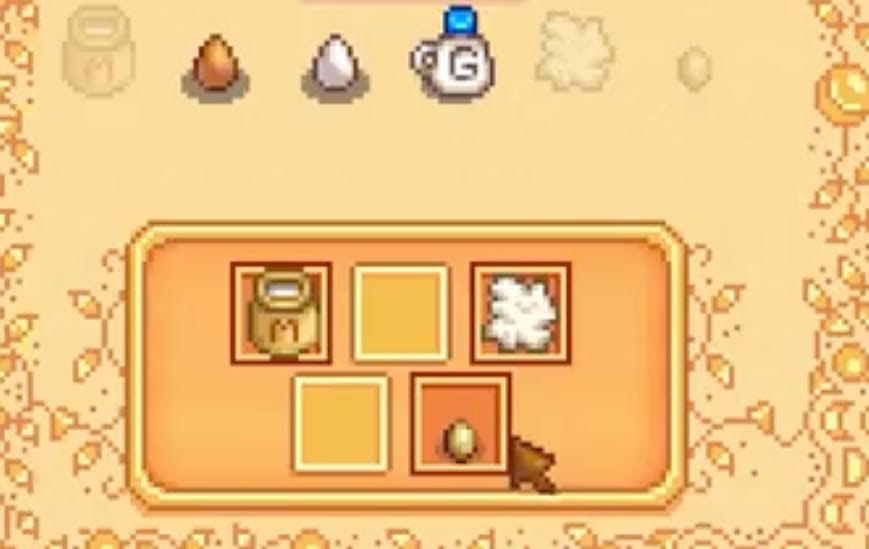 Additional Tip On Fridays, the desert's mysterious merchant allows you to exchange emeralds for cheese, so you don't necessarily have to raise cows.
Funding
To afford fruit trees, a coop, a barn, and animals, you'll need at least 100,000 gold. Some parts also require unlocking the desert, upgrading tools, and buying seeds, which cost around 50,000-60,000 gold. After opening the greenhouse, buying starfruit seeds and Deluxe Speed-Gro will cost about another 100,000 gold. While you can earn this money through fishing, tea saplings, or mining, it is recommended to combine these activities with winemaking.
Winemaking and Greenhouse Management
After all, you'll want to make wine with the starfruit grown in the greenhouse. Without proper winemaking setup, you won't be able to earn a million gold per month. However, once the greenhouse is built, even if you haven't started winemaking, it becomes much easier than before. You can still gather oak resin to make kegs in time.
Many of these processes are described in the order of the bundles, and when there's time, we can discuss the winemaking and arrangement for each season.
Conculsion
In summary, by strategically planting crops, completing bundles, managing your greenhouse, and incorporating winemaking into your farm operations, you can maximize your profits and enjoy a thriving Stardew Valley farm.