On your first year in Stardew Valley and during the second day of Fall, a new commission board appears below the house of Mayor Lewis. This board is made of several order quests from the citizens. These quests have different requirements, rewards, and duration. When you complete any of the quests, cutscenes, and other new items will be unlocked. These items make your game easier so you need to complete the quests. One of the quests to complete to get this reward is the Biome Balance quest. If you have been finding it difficult to complete, this guide will help you. You will also learn how to complete it before the deadline.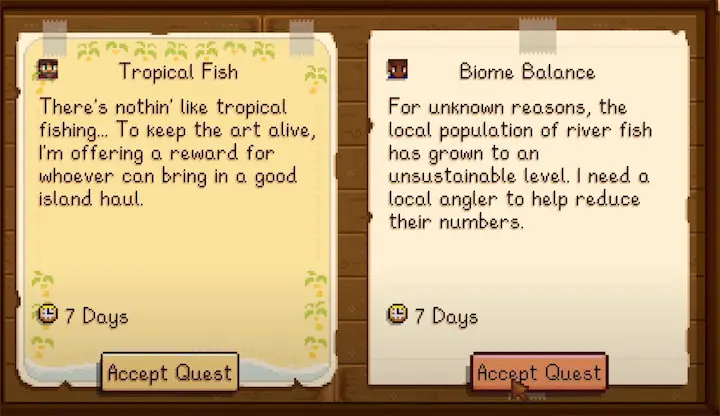 What is the "Biome Balance" quest?
Biome Balance is one of the special order quests in Stardew Valley that is requested by Demetrius. The goal of this request, that is Demetrius' request, is to keep the rivers running smoothly. For this to happen, you are required to catch 20 of either Lake dwelling fish, Ocean fish, or River fish. You are also expected to complete this special order quest within seven days.
Tips for completing this quest
To complete this special order quest, you need to know where to find lake fish and the number of lake fish to capture. To get started, let's find out the sources or where to get Lake fish.
Sources of Lake Fish
You can find lake fish in Stardew Valley by fishing in different places such as:
* Lakes:
* Mountain Lake (north of Pelican Town)
* Forest Lake (southern part of your farm)
* Secret Lake (secret forest)
* Oceans
* Ponds
* Rivers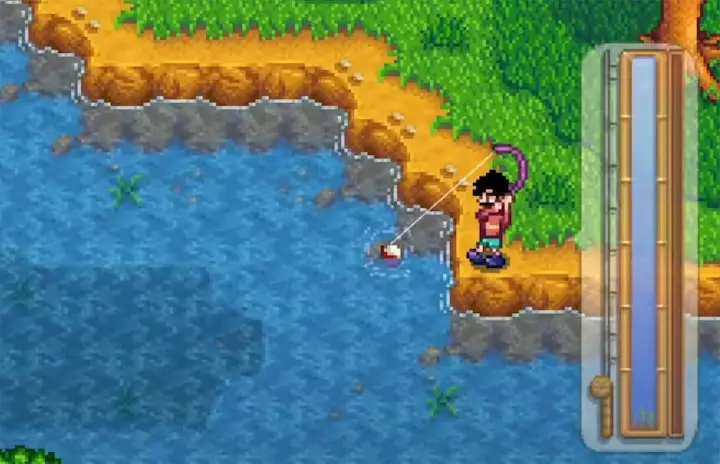 You can also buy fish in Cindersap Forest at the Traveling Merchant Cart or by Krobus in the Sewers.
How to complete the quest before the deadline
Biome Balance special order quest by Demetrius has only 7 days to be completed. So, you will have to complete it before the deadline. To be able to do this, you must manage and maximize time. You might be asking how I can maximize time. To do that:
* Upgrade your Fishing Rod – this will make it easier for you to catch fish.
* Get baits – You need to have good attracting baits that can get the attention of Lake Fish.
* You can also maximize teleporting features so you can move from one lake to another instantly without walking.
* Identify and master the locations of lakes such as Mountain Lake so you will not struggle to locate them.
Rewards and benefits
Every special order quest in Stardew Valley comes with benefits and rewards. This is no exception on the Biome Balance quest. The rewards you will get after completing this quest within seven days are:
* 1,500 gold – this will be given to you by Demetrius. You can use it to buy whatever you want in Stardew Valley.
* Farm Computer Recipe – this is craftable equipment you can interact with to find out more information about the farm.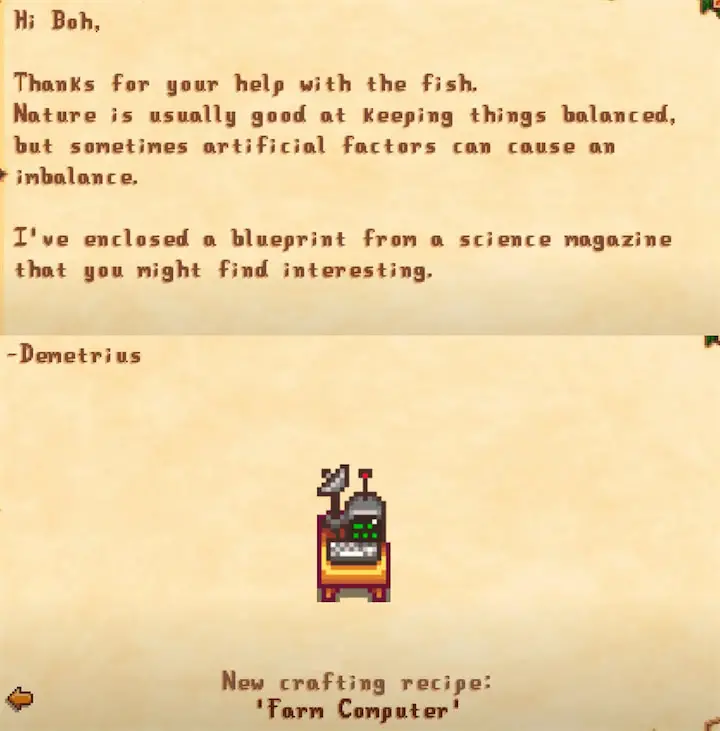 Other Special Order Quests
There are other quests you can complete in Stardew Valley. Just like the Biome Balance quest, there are requirements to meet and rewards to get after completing them. Some of these quests have duration while others don't. Some of the special orders are:
Community Cleanup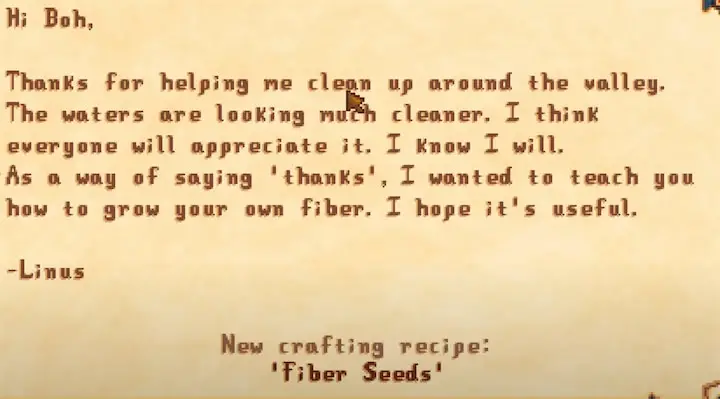 The duration for completing this quest ordered by Linus is seven days. You are required to fish 20 trash items apart from Joja Cola. The rewards for completing this task are the Fiber Seed recipe and 500g. Fiber Seeds allow you to farm thriving fiber in every weather condition without water. You will obtain a Friendship Heart with both Linus and the Community Cleanup cutscene.
Cave Patrol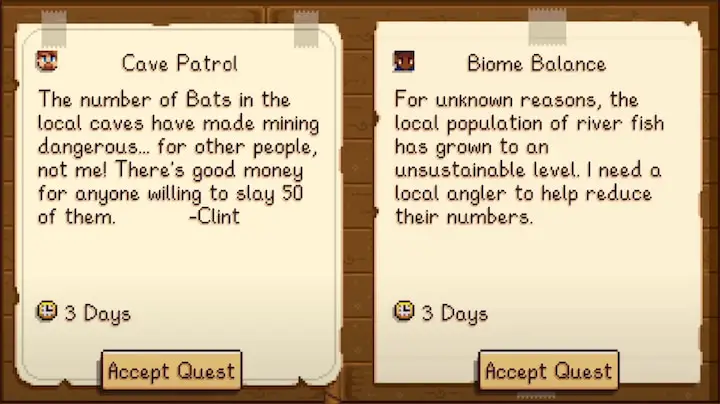 This order is made by Clint and is to be completed within seven days. He wants the population of Monsters in the Skull Cavern or Mines to reduce so mining can be safer. You are required to defeat 50 Bats, Skeletons, Grubs, and Dust Sprites to complete the quest. To complete this quest faster, you need to know where these monsters spawn and to bring enough food items to recover health while fighting. You can also come with bombs to kill the monsters faster. The Bats spawn on floor 31 until you get to the end of the mines. You will see Dust Sprites from floors 41 to 79, and Skeletons from floors 71 to 79. Grubs spawn from floor 15 to floor 29. The rewards are the Geode Crusher recipe and 6,000g. This Geode Crusher is an equipment that allows you to break open every type of Goede with Coal. This equipment or machine saves you a lot of time by going to a workshop of Clint while performing other Stardew Valley tasks.
Final Thought
Special order quests make it easy for you to do your activities in Stardew Valley. There are several special orders to complete in the game and one of them is known as the Biome Balance quest. This quest comes with a seven-day duration so it is important to complete it before the deadline. We have already highlighted some of the tips that can help you do it in the article. Read them again and locate the nearest lake around you and start fishing for 20 lake fish which is the requirement for this quest. On completing this special quest of Demetrius, you will be rewarded with the Farm Computer Recipe and 1500g.