Stardew Valley is one of the best games with a huge following after its launch. While it is typically a one (single) player game, it also supports multiplayer. The multiplayer feature allows Stardew Valley players to do many possibilities such as getting married. You can play this game with your friends but not on a personal computer (PC) which is the primary platform. It is only possible on Nintendo Switch which offers Stardew Valley players many forms of multiplayer such as couch co-op. With its excellent portability, players can play the game by bringing their Switch consoles. Players can also play multiplayer from the same place with the same console provided they have many controllers for multiple players. So, if you have wondered how to play split-screen Co-op in Stardew Valley on the Nintendo Switch with your friends, this guide is for you. You will also learn how to set up split-screen co-op on Nintendo Switch. Let's get started!
How to Set Up Split-Screen Co-op on the Nintendo Switch
As earlier stated, this is one of the things you will learn from this guide. To set up split-screen co-op on Nintendo Switch is easy. Follow these simple steps below:
* Instead of choosing "new game" on the title screen, choose 'co-op'.
* Click the "host farm" button.
* Click the "host new farm" button.
Make sure there is at least one cabin for each player that will join you in the game. After this, get the option to select a profit margin. Also, choose if the Stardew Valley players that will join you will share one wallet with you or have their different wallet. While you can share a wallet or build or demolish cabins anytime in the game, you can't change profit margins without save editing. With this done, your friends can join you on your brand-new Stardew Valley farm. It is also possible to have your friends join you on an existing farm. To do this, simply select to host the world and your friends (other players) can join you through a mutually selected or chosen platform.

How do I play split-screen co-op in Stardew Valley?
To start playing Stardew Valley switch split screen, follow the steps below:
* Start by creating or loading your save normally.
* After this, proceed by building a cabin for every player that will join you while still in the single-player mode.
* Connect a controller for each of your friends.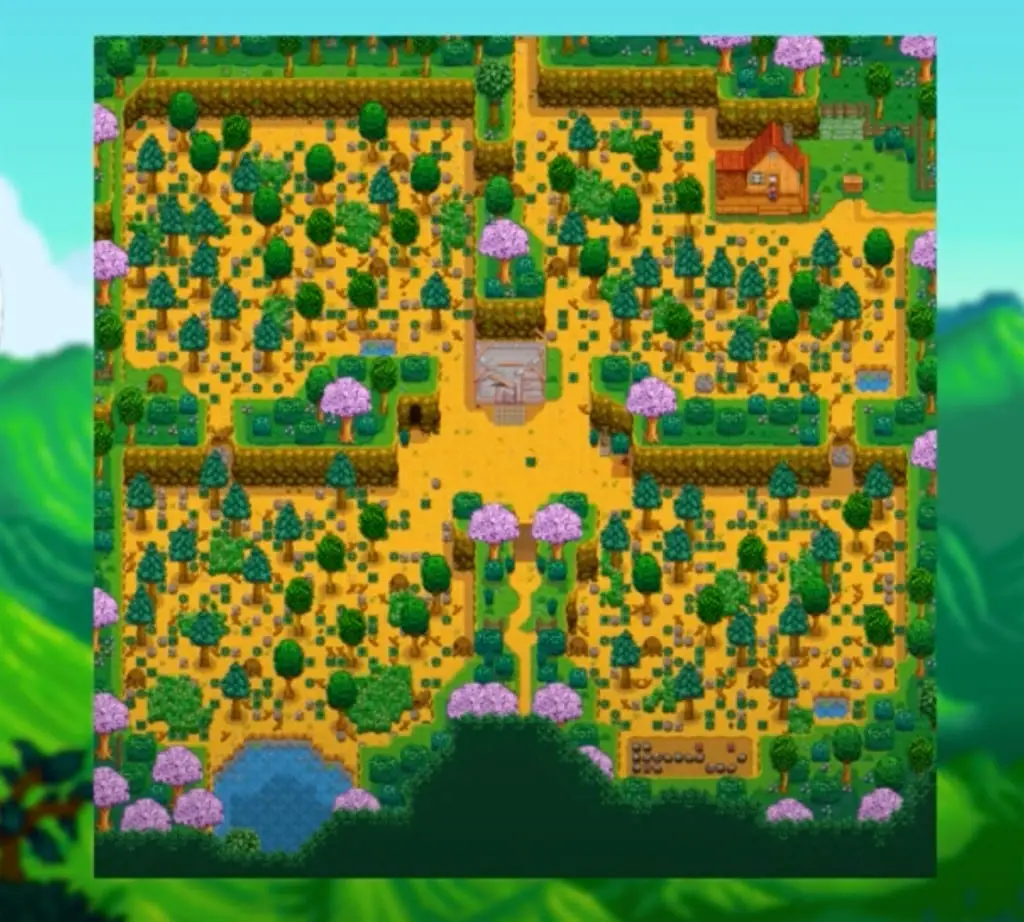 * Go to game options by opening the in-game menu.
* Scroll to the multiplayer section and choose "start local co-op".
* Every new player joining you should press the "start" button on the connected controller.
That's all, you are ready to start playing and enjoying the game together. While you can have four players on a single farm, you can only have two players in Stardew Valley Nintendo Switch local split-screen co-op.
Tips and Strategies for Playing Co-op Effectively
Every game has its tips and strategies and Stardew Valley is no exception. To the best out of your co-op farm in Stardew Valley, the following tips for playing co-op in Stardew Valley should be considered:
* Map
The four-corner map is the best when it comes to choosing multiplayer since it was designed for multiplayer mode though you can use it for single-player mode. The layout is made of four quadrants which are best for house individual cabins. Every quadrant provides a space for perks and a small pond from other Stardew Valley farm maps. This map also provides an easier layout and a bigger pond for you to draw water, thus assisting you in sharing responsibilities and separating your grounds as you work closely together.
Profit margins
Profit margins are only selected when you are creating a new game. These lower your profits on certain goods by 25, 50, and 75 percent. You can leave the profit margins at 100% which is the default. The purpose of profit margins is to balance the economy naturally with additional hands on your Stardew Valley farm. When the profit margin is reduced, making gold becomes difficult while the purchasing prices of goods like rice, wheat flour, sugar, and seeds are increased. The best strategy is keeping your skills equally leveled to enable you to work better and economical since you can craft some items than buying them.
Cabins
Every farm has a farmhouse and three cabins. As earlier stated, for a player to join you, he must have a cabin. If you fail to start your farm without these three cabins, you have nothing to worry about. You can pay Robin, the carpenter 100g to build a cabin for you instantly. This will make it easier for your friends to join you immediately. Every player can upgrade his cabin by visiting Robin. Upgrading the cabin can make you and your friends live in luxury and beauty.
Tips for dividing tasks and managing resources
Since you will be playing the game with your friends, it is important to know how to manage resources and divide tasks from the beginning or even before you start the game. This tip is best known in the following:
* Money and finances
Every player can share money and other finances in Stardew Valley as mentioned above. To manage resources – money, decide to equally share the money or split it amongst the players through individual wallets. You can set this up before starting a new game. It can also be done while in the game already via the town ledger.
Game quest and progress
One of the beauties of this game is completing the different quests. You can divide tasks during quests by sharing the tasks to complete them faster. While you focus on this task, another will do the other. When the requirements for each quest are collected and met, you guys can now head over to the location. Although the progress of finishing a quest is largely dependent on each player, we recommend you and the other players keep up with each other by deciding to upgrade tools and collect recipes together.
Final Thought
Split-screen co-op on the Nintendo Switch has made it possible for you and your friends to play Stardew Valley together. So, give it a try by following this guide. It's fun and adventurous. Nevertheless, following the tips on how to manage resources and divide tasks on the farm beforehand will solve possible challenges or disagreements.