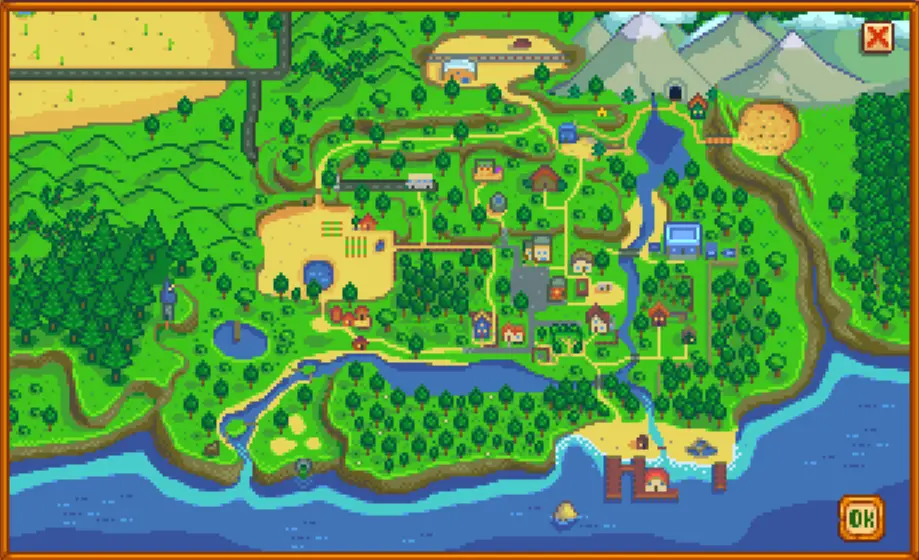 ---
Marnie, a warm-hearted villager and entrepreneur, is one of Stardew Valley's most intriguing characters. However, her multi-dimensional personality and busy lifestyle can make her a bit of an enigma, especially when you're in desperate need of hay. Let's break down what makes Marnie tick, how to navigate her erratic schedule, and why building a friendship with her is worth your time.
Background and Family Life
Marnie resides at her Ranch in Cindersap Forest, running a shop that's open between 9:00 AM and 4:00 PM, from Wednesday to Sunday. On Mondays and Tuesdays, she often takes a breather at the Beach Resort on Ginger Island.
Besides being a businesswoman, Marnie also plays the role of a guardian to her niece, Jas, and nephew, Shane. Though she's off-duty on Mondays and Tuesdays, she makes sure to engage in some community aerobics on non-rainy Tuesdays at Pierre's General Store. This event often keeps her away from her shop, so it's wise to avoid visiting then.
One of the game's open secrets is Marnie's relationship with Mayor Lewis. From their 6-heart event to the fact that Lewis often visits the ranch under the guise of "business needs," it's clear the two are more than just good friends.
Shop Hours and Routines
Marnie's inconsistent availability can be a major point of frustration for players, especially during the winter season when hay is crucial. If you're in need of her services, make sure to visit the shop later in the week after 9:00 AM. Don't even bother on Mondays and Tuesdays; she's most likely at the Beach Resort or taking care of her family.
For a more reliable experience, players should check in with Robin's shop, which maintains more consistent hours. She's open from 9:00 AM to 5:00 PM, with early closure at 4:00 PM on Fridays.
Likes, Dislikes, and Friendship
Being friends with Marnie comes with its perks. At various friendship levels, Marnie will send you gifts, including animal feed and recipes. She enjoys gifts, and her reactions range from love to hate depending on what you offer. Be mindful that Dinosaur Eggs are considered artifacts and should be avoided as gifts.
Public Opinion and Controversies
There's a polarized view on Marnie's effectiveness as a shopkeeper. Some players accuse her of neglecting her shop, leaving their animals to starve. Defenders argue that she's more than just a vendor; she's also a farmer and a caregiver with a complex life, including a relationship with Mayor Lewis and responsibilities towards her niece and nephew. However, your mileage may vary, as some gamers insist her absenteeism is a bug.
Why Befriend Marnie?
Building a friendship with Marnie comes with a host of advantages, including recipes and even unique events. One such event triggers on a sunny day between 7 PM and 11 PM, but only if you've also befriended Lewis. Your choice during this event can leave both characters thankful or confused, adding a layer of depth to their storylines.
Conclusion
Marnie is a character who wears many hats, from running her shop to managing familial responsibilities and navigating a relationship with the Mayor. Understanding her multifaceted life can help you optimize your interactions with her and add richness to your Stardew Valley experience. So the next time you're frustrated that she's not in her shop, remember—Marnie is as complex as any of us, making the world of Stardew Valley feel that much more real.