Today, our tutorial will discuss Grandpa's evaluation in Stardew Valley. Many new players may not know about this scoring system, so we've compiled some useful information and criteria for Grandpa's evaluation. If you're interested, let's dive in!
Understanding Grandpa's Evaluation
The Shrine and Candles
Firstly, in Stardew Valley, there is generally no time limit, except for Grandpa's evaluation, which can be reassessed. After arriving in Stardew Valley, you can usually find Grandpa's shrine in the top left corner. Clicking on it, you'll see that Grandpa will return on the first day of Spring in the third year to evaluate your progress. His evaluation will determine the number of candles lit around the shrine, with a total of 21 points possible.

Scoring Breakdown
When your total score is between 0 and 3 points, one candle will be lit. For 4 to 7 points, two candles will be lit. For 8 to 11 points, three candles will be lit, and for 12 or more points, four candles will be lit.
The Statue of Perfection Reward

If you manage to light all four candles, Grandpa will reward you with the Statue of Perfection. This statue, also known as the purple lucky cat, produces 2 to 8 Iridium ores daily. With the purple lucky cat, you can exploit a bug to keep collecting resources. Now, let's discuss Grandpa's evaluation criteria.
Grandpa's Evaluation Criteria
Grandpa's evaluation is based on five main aspects.
| Aspect | Points |
| --- | --- |
| Total Earnings | 7 |
| Player Skill Levels | 2 |
| Achievements | 3 |
| Friendship | 3 |
| Key Items and Community Center | 6 |
Total Earnings

The first aspect is total earnings. This does not refer to the cash you currently have but the total amount earned from selling and spending. You'll receive one point each for reaching 50,000, 100,000, 200,000, 300,000, and 500,000 in total earnings. When your earnings reach 1 million, you'll get two points, making a total of seven points possible for this aspect.
Player Skill Levels
The second aspect is the player's skill levels. If the sum of all your skill levels is at least 30, you'll receive one point. If the sum of all your skill levels reaches 50, you'll receive an additional point, totaling two points for maxing out all skills.
Achievements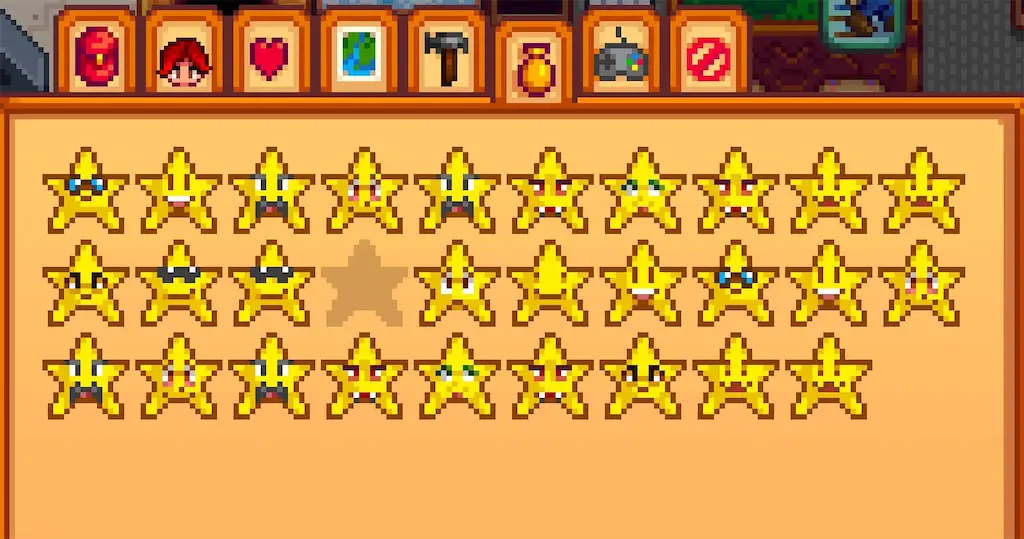 The third aspect is one point for completing the museum collection, one point for mastering fishing by catching every type of fish, and one point for shipping every type of item. You can find the specific items needed for these three achievements in the Collections tab by clicking on crops, fish, and artifacts/minerals. Once you've collected all of these items, you'll have completed these achievements.
Friendship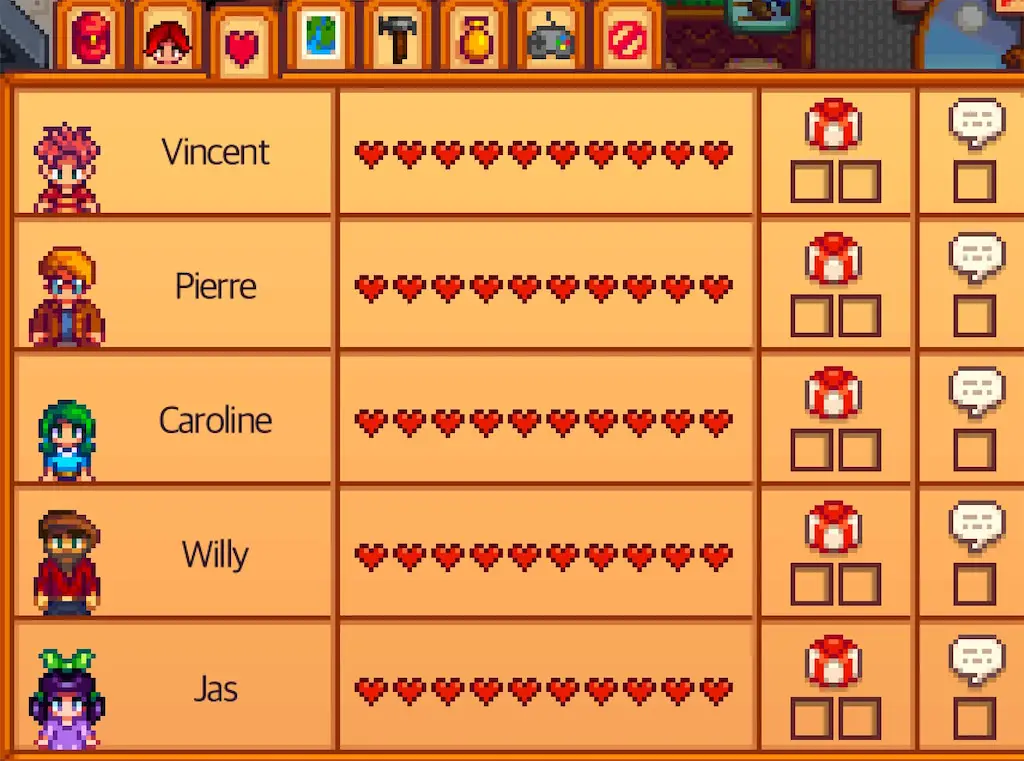 The fourth aspect is friendship. You'll receive one point for getting married and upgrading your house at least twice. This makes sense, as every grandparent wishes to see their grandchildren settle down. Additionally, you'll receive one point for having at least five villagers with eight-heart friendships, and another point for having ten villagers with eight-heart friendships. You'll also receive one point if your pet (cat or dog) has around five hearts (800 points) of affection.

Keep in mind, though, that your friendship with your pet is not visible, so you'll have to estimate it. Petting your pet daily adds 12 affection points, while filling their water bowl adds six points. Once you max out their affection, an animation will pop up, showing that they love you, and you'll know you've earned that point.
Key Items and Community Center

]
The last aspect involves obtaining certain keys. You'll receive one point for obtaining the Skull Key, which you get by reaching level 120 in the mine, and another point for obtaining the Rusty Key, which you get by donating 60 items to the museum.
The final two points are related to the Community Center. Players who complete all Community Center bundles will receive one point, and those who attend the completion ceremony will receive two points.
In general, achieving 12 points is relatively easy if you follow the game's progression.
Tips and Strategies
You can plan your progress based on your strengths. Players who choose the Community Center path will have a three-point advantage over those who choose the Joja path, so we recommend the Community Center path for new players.
Reassessing Your Evaluation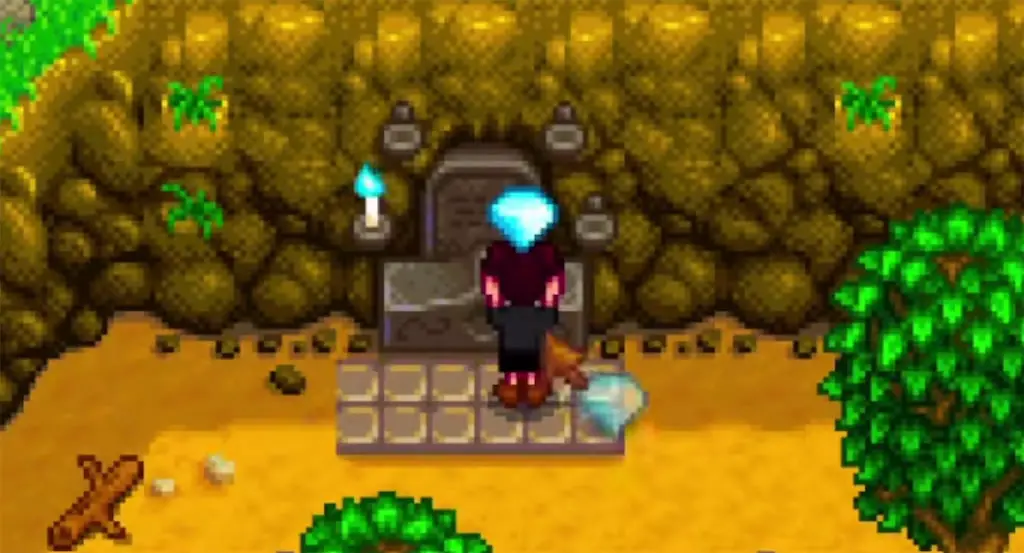 Lastly, if you haven't reached 12 points within the first two years, don't worry. You can place a diamond in Grandpa's shrine to have him reassess your score. This usually occurs on the second day after loading the game or the first day of the next season, depending on the situation.
Conclusion:
This tutorial should help you better understand Grandpa's evaluation and its importance in Stardew Valley. By following the guidelines and focusing on the various aspects, you can improve your evaluation score and enjoy the rewards that come with it. Best of luck on your farming journey!