Stardew Valley is a treasure trove of seasonal festivities, and Pierre, the local general store owner, never misses an opportunity to set up a shop at these events. Many players are curious about what Pierre has to offer and what conversations can be initiated during each festival. Here's a guide to Pierre's actions during the major festivals in Stardew Valley.
Spring 13: Egg Festival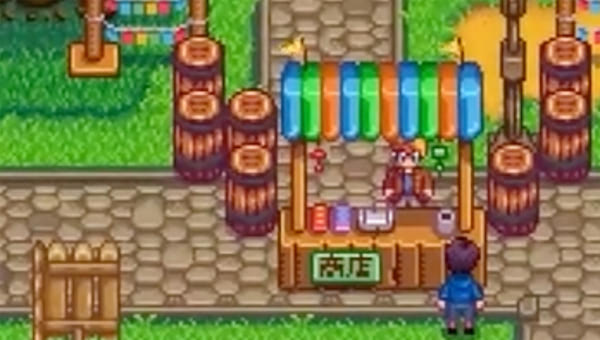 Located right at the entrance of the festival ground, Pierre offers Strawberry Seeds, a highly profitable item for your first year in Spring.

What to Buy:
Strawberry Seeds – These seeds are an excellent investment due to their high yield and quick growing time in the Spring.
Conversation:
To talk to Pierre, you'll have to walk around the building. He'll be surprised to see you there and warn you not to touch anything. It seems he's worried you might sneak away with some merchandise.
Spring 24: Flower Dance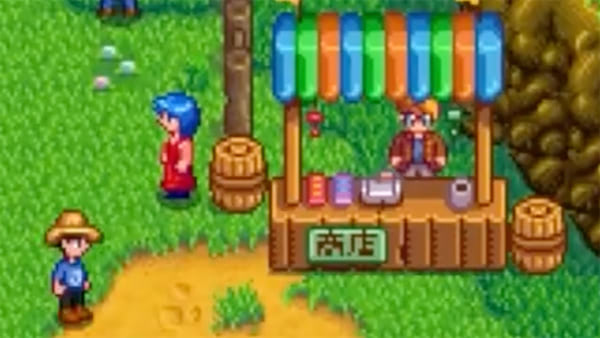 Pierre's stall offers multiple items and recipes worth purchasing.
What to Buy:
Flower Recipes – When it comes to crafting, it's always good to have multiple recipes at your disposal.
Rarecrow – Collect 7 or 8 of these to unlock the Deluxe Scarecrow recipe.
Conversation:
You won't be able to interact with Pierre at this festival. However, if you've changed the terrain previously, he'll notice and ask why you're back.
Summer 11: Luau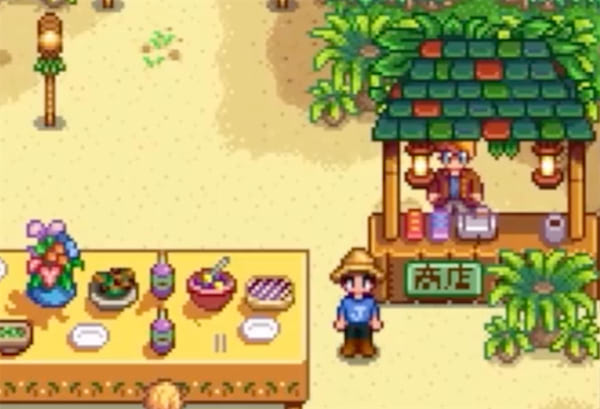 Pierre's booth is located at the entrance. While the items aren't very appealing, Pierre has some interesting dialogues.
What to Buy:
Starfruit – If you forgot to bring something delicious for the Governor, this could be a last-minute save, although at a steep price of 3000G.
Conversation:
Pierre hopes to win the Governor's favor to receive a tax cut. He's considering gifting Aged Whiskey but is concerned about Mayor Lewis monopolizing the Governor's attention.
Summer 28: Moonlight Jellies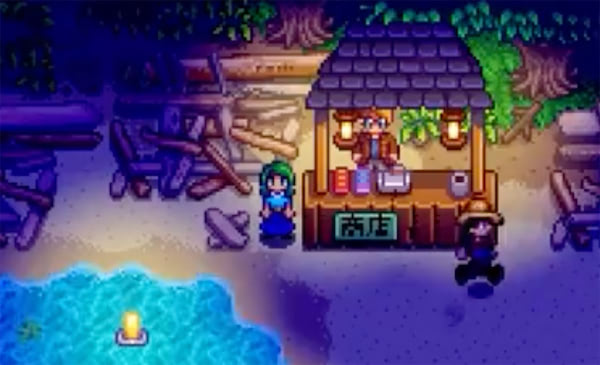 The items for sale are less appealing here, but the dialogue is interesting.
What to Buy:
None. Seafoam Pudding is available but too expensive at 5000G.
Conversation:
Pierre will remind you to pick up your Fall Seeds the next day, although it seems Fall Seeds should technically only be sold in the Fall.
Fall 16: Stardew Valley Fair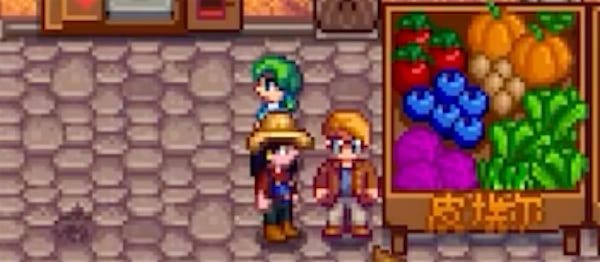 Pierre competes against you in the fair but isn't as competitive as Abigail.
What to Buy:
None.
Conversation:
Pierre boasts about having the best quality goods in the valley and invites you to check out his Grange display.
Fall 27: Spirit's Eve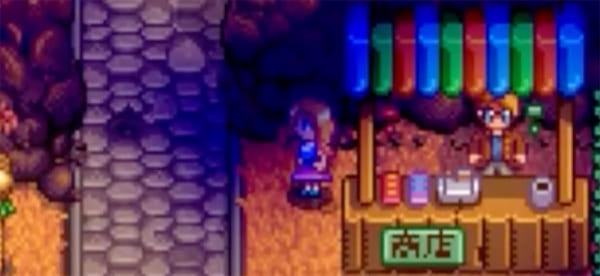 Pierre offers some items worth considering.
What to Buy:
Rarecrow
Jack-O-Lantern Recipe – Buy it, but don't craft the item as it wilts after one day.
Conversation:
No dialogue is available, which may suggest Pierre senses your underlying intentions.
Winter 8: Festival of Ice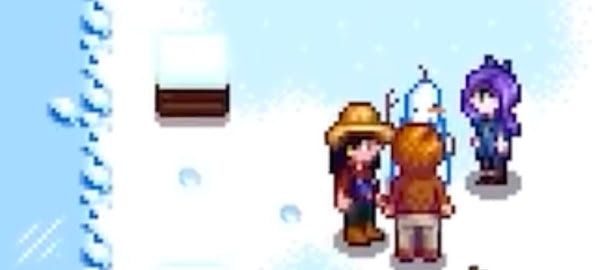 Pierre doesn't have a booth but enjoys the festival with his daughter.
What to Buy:
None.
Conversation:
Pierre complains about the cold, saying his fingers are numb from making a snowman.
Winter 15–17: Night Market
Pierre doesn't attend the Night Market, but there's a seed-selling ship that matches Pierre's offerings.
What to Buy:
None.
Conversation:
None.
Winter 25: Feast of the Winter Star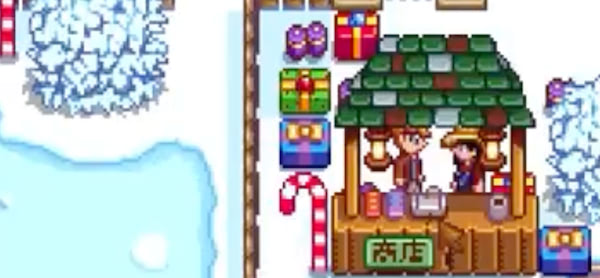 Finally, Pierre has a booth again but only offers decorative items.
What to Buy:
None.
Conversation:
Pierre brags about his booming business, wishing there were more festivals for him to capitalize on.
Conclusion
So there you have it—a detailed guide on what to expect from Pierre during Stardew Valley's various festivals. Whether or not you like Pierre as a character, his presence and offerings at these events can often add a bit of seasonal spice to your farming life.
Feel free to share your thoughts and experiences with Pierre in Stardew Valley in the comments below!