Stardew Valley is a popular RPG game where players inherit their grandfather's farm in the idyllic countryside. You will get the chance to spruce up your newly inherited farm, meet and mingle with a variety of NPC's, and go on a lot of adventures and quests. Some seasoned players couldn't get enough of the game so they created mods that allowed them to expand the Valley even more. Ridgeside Village and Stardew Valley Expanded are two such mods and this article will give you an overview of these new additions to your map.
Stardew Valley Expanded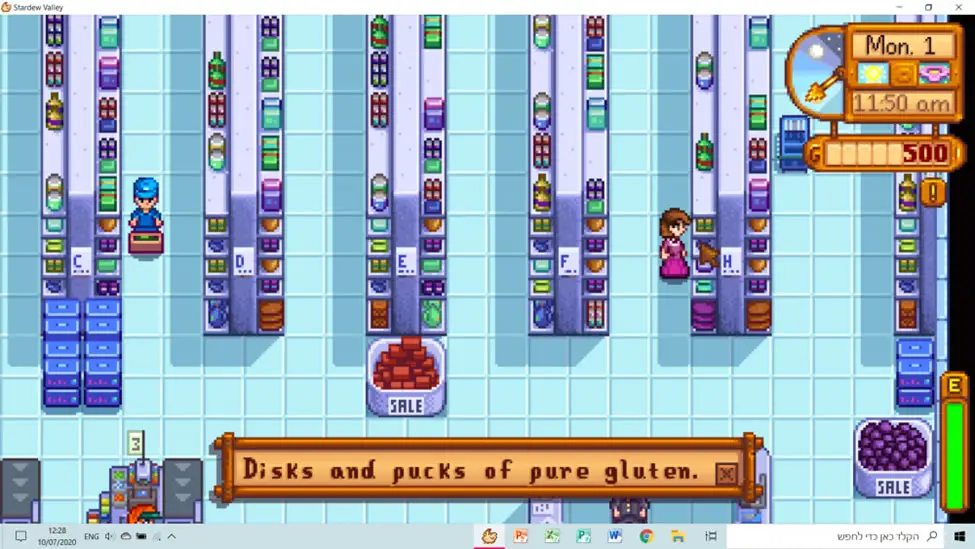 Stardew Valley Expanded adds a lot more to the original Stardew Valley without wandering too far away from the original source material. Not only is the valley itself extended with multiple new areas to explore, but it offers you with 25 additional NPCs and more dialogue options with existing NPCs. Some newly friend-able vanilla NPCs include Morris, Marlon, and Gunther in Pelican Town. This mod also adds two new festivals to the calendar with Spirit's Eve happening on Fall 27. Additionally, depending on which storyline you follow through, the 22nd of each month has either a Community Day or Joja Day.
The Expanded Joja Storyline
Not only does this mod add hundreds of new events centred around new characters, it also provides players with an expanded Joja story. Here, players must decide if they want to continue to build and develop the Community Centre or upgrade the JojaMart. These two routes will create diverging paths with the first offering you to stay on track to live the idyllic farm life, while the second allows you to buy different upgrade bundles that slowly develop the town around you. If you upgrade your Community Centre, the JojaMart in Pelican Town closes, ending your relationships with all workers. If, however, you upgrade the JojaMart, your Community Centre closes and the Junimos leave your town- a distinct move away from humble farm life.
Pros and Cons
Pros
Expanded storyline and areas
25 additional NPCs
New festivals
Joja storyline
Cons
Only available on PC
Installation process is difficult for new players
The Installation Process
Installing the Stardew Valley Expanded mod and ensuring that it runs smoothly requires the installation of several other mods. These can be installed individually as listed here, and more seasoned players can tweak them to their liking, but you can also install them as a modpack.
Installing SMAPI beforehand allows any mods you download to become more manageable. Once you've downloaded the SMAPI file and saved it into a non-game folder, the program will help you organise and run newly downloaded mods.
User Opinions and Reviews
Players have expressed great delight and said that this expanded version has evoked the same sense of wonderment and magic that they experienced the first time they played Stardew Valley.
Others have expressed difficulty with the installation process and said that the expanded version can be a bit overwhelming.
Ridgeside Village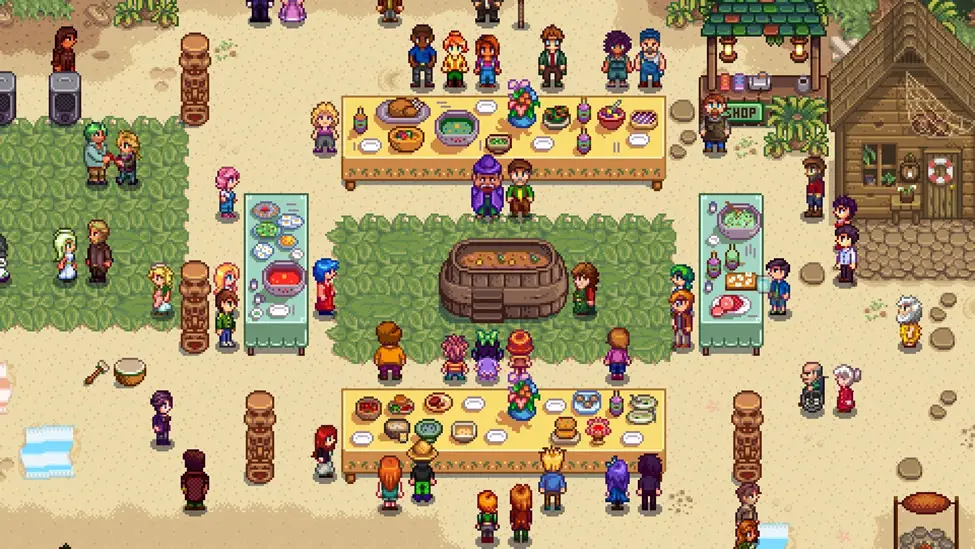 Ridgeside Village is another expansive mod that allows you to enjoy Stardew Valley from a fresh new perspective. The mod adds new areas to explore, new items to gather, new monsters to defeat, and new NPCs to interact with and even romance. Ridgeside Village has 40 new NPCs to interact with, adding hours more playtime to Stardew Valley. Among the new NPCs there are 6 characters that you can romance.
Ridgeside Village also adds a unique new amenity called the Log Cabin Hotel, where players can pay 500g to stay the night instead of trudging their way back home before 2 am. Ridgeside Village also hosts many other buildings that can be unlocked through completing special quests.
This expansion also adds two more festivals to your calendar on Fall 20 and Winter 28, where Ridgeside Gathering and the Ember of Resolution happens respectively.
Pros and Cons
Pros
Extensive NPC additions
Unique new amenity
6 characters to romance
2 additional festivals
Cons
Only available on PC
Installation process is complicated
The Installation Process
In order for Ridgeside Village to work smoothly, you'll need several mods installed beforehand. These include:
Anti-Social NPC's
Custom Companions
Content Patcher
Custom NPC Fixes
Custom NPC Exclusions
Farm Type Manager (FTM)
Json Assets
Quest Framework
Mail Framework Mod
Shop Tile Framework
SAAT- Audio API and Toolkit
The method of installation remains similar to Stardew Valley Expanded, and has been explained above. You can also find the Ridgeside Village mod here.
User Opinions and Reviews
Ridgeside Village is one of the biggest mods created to date and players really enjoy the myriad of new events and experiences that breathes new life into Stardew Valley.
Comparison of Stardew Valley Expanded and Ridgeside Village
Both of these mods allow players to experience Stardew Valley from a fresh new perspective, adding hundreds of hours of gametime and unique experiences. Fortunately, both mods can be installed and run at the same time, so if you're having a hard time deciding between both then there's no need to choose!
Stardew Valley Expanded simply adds new characters and plot lines to Pelican Town while Ridgeside Village adds a completely new extension to the original Stardew Valley with a few characters who roam in and out of Pelican Town.
Some players prefer Ridgeside Village over Stardew Valley Expanded because they feel that the additional story arc around the JojaMart takes strides away from the original source material.
Conclusion
Both of these mods allow players to discover a renewed love for Stardew Valley and adds more to the canonical in-game lore. While playing both concurrently can be overwhelming, if played in smaller increments, it can really improve your overall gaming experience.