In Stardew Valley, there is a mysterious character known as Mr. Qi. Some new players may be puzzled by the tasks given by Mr. Qi when they first start playing the game. Therefore, we have compiled a collection of Mr. Qi's quests for you.
Mr. Qi's missions are divided into two main sections: the first is the three main quests with Mr. Qi before unlocking Qi's Walnut Room on Ginger Island, and the second is the ten special quests inside Mr. Qi's Walnut Room after unlocking Ginger Island.
The Three Main Quests
Mr. Qi's Challenge

First, let's talk about the three main quests in the early stages of the game. The first quest is Mr. Qi's Challenge. To unlock this quest, you need to reach level 120 in the mines, obtain the Skull Key, and restore the bus stop by completing the Community Center bundles or purchasing the Joja Community Development Form. After unlocking the desert and entering the Skull Cavern, you will receive a letter the next day with Mr. Qi's challenge to reach level 25 in the Skull Cavern.
Upon completing the challenge, you will receive a reward of 10,000 gold from Mr. Qi through the mail. Since the monsters in the Skull Cavern can deal high damage, you can just reach the first level when attempting the quest for the first time, and then fully prepare before trying again. If you're unsure how to prepare or delve into the cavern, you can check out my Skull Cavern tutorial for more detailed information.
Mr. Qi's Mysterious Task
The second quest is Mr. Qi's Mysterious Task. To unlock this quest, you need to place a battery pack in the lock-box in the tunnel to the left of the bus stop.

You can obtain a battery pack from a lightning rod during a thunderstorm if you don't have solar panels yet.
After placing the battery pack, you can begin the first part of the quest, which requires you to leave a rainbow shell in the box at the train station.

Rainbow shells can usually be found during the summer, but if you don't have one, you can try your luck at the Traveling Cart or befriend Demetrius, who may send you a rainbow shell once you have reached 7 hearts with him.

After placing the rainbow shell, the second part of the quest begins, which requires you to place ten beets in Mayor Lewis's fridge.
Beet seeds can be purchased from Sandy's shop in the desert, and they are fall crops that mature in six days. You can plant them in the fall or grow them in the greenhouse. Once you've harvested the beets and placed them in the fridge, you can start the final part of the quest.

The last part requires you to bring a Solar Essence to the sand dragon's mouth on the left side of the desert and interact with its mouth. After completing this, you can obtain a Club Card by clicking on the woodpile to the left of your farmhouse. With the Club Card, you can now access the arcade area behind Sandy's shop.

Secret Note #10

The third quest is Secret Note #10. First, you need to complete the Winter Mystery quest to unlock the ability to find secret notes. If you don't know how to do this, you can check out my Secret Notes tutorial.

Secret Note #10 will only be available after completing Mr. Qi's Challenge, and its content reveals that someone is waiting for you on the 100th level of the Skull Cavern. That person is Mr. Qi, who will give you a bottle of Iridium Snake Milk upon reaching level 100, permanently increasing your maximum health.
The Ten Special Quests
Next, let's talk about the special quests inside Mr. Qi's Walnut Room on Ginger Island. To unlock the Walnut Room, you must first unlock Ginger Island and find 100 golden walnuts. If you're unsure how to do this, you can check out my Ginger Island tutorial. Inside the Walnut Room on Ginger Island, you'll find a Perfection Tracker, a Special Quest Board, and a Vending Machine.

The Perfection Tracker will display your game progress, and once you reach 100% perfection, the giant boulder blocking the way to the mountain summit will be removed, and you can proceed to the game's ending cutscene. On the left, there's a special quest board where Mr. Qi posts various special quests.

Completing these quests will reward you with Qi Gems, which can be used to purchase useful items from the vending machine on the right, such as the horse flute and pressure nozzles.
Mr. Qi's special quests consist of ten random tasks that typically update on Mondays. Let's briefly introduce these quests and how to complete them. Most players who have reached this stage should be familiar with the basics, so I'll keep it simple.
Qi's Prismatic Grange

Qi's Prismatic Grange: Collect 100 red, 100 orange, 100 yellow, 100 green, 100 blue, and 100 purple items. You can use items obtained earlier in the game, but I'll list some quick and easy methods.
For red items, buy spaghetti at the Saloon or cherry bombs from the Dwarf.
For orange items, buy 100 copper ores from Clint.
For yellow items, collect sap from trees or buy hay at Marnie's Ranch.
For green items, use fiber, green algae, or seaweed. If you're short, buy salads at the Saloon.
For blue items, use blueberries or buy Joja Cola at the Saloon, but using ancient fruit is more convenient.
For purple items, I recommend void essence or bug meat, but if you want to be more extravagant, use refined quartz or iridium ore.
Let's Play A Game

Achieve a score of 50,000 points in Junimo Kart, a mini-game found in the Saloon's arcade machine. Unlock it with the Skull Key. This quest is challenging, and I don't recommend it for everyone.
Qi's Cuisine
Sell 100,000g worth of freshly cooked food. You can't sell pre-made food; it must be newly cooked.
Two methods: buy 669 cups of coffee at Gus's Saloon and make them into 223 triple shot espressos, costing 100,000g; or buy 1,667 bags of wheat flour at Pierre's General Store, make them into 1,667 bread, costing nearly 70,000g.
Qi's Hungry Challenge

Reach floor 100 in the mines without eating or drinking. Bring 100 staircases, use the Desert Obelisk to teleport in the morning, and head straight down. If you don't complete the challenge, reload your save to avoid wasting staircases.
Danger In The Deep

The mines are reset, and you must reach floor 120 again. Monsters are stronger, and radioactive ores are introduced. The elevator still unlocks every five floors, reducing difficulty.
Skull Cavern Invasion

The Skull Cavern is reset, and monster damage is significantly increased. Although radioactive ores are available, it's safer to use staircases to descend quickly. If you die in the Skull Cavern, reload your save.
Four Precious Stones
This task is unique because you can complete it outside the quest period. If you've stockpiled prismatic shards from the Skull Cavern, you can quickly finish the quest. However, if you need shards for enchanting, consider accepting other quests.
Qi's Crop
The eighth task is Qi's Crop, which is quite troublesome. You need to find Qi beans, plant them, and grow Qi Fruits, then sell a total of 500 Qi Fruits.
Qi beans can be obtained by chopping trees, mining, opening geodes, fishing, and so on. The day after the task is completed, all Qi beans and Qi Fruits will disappear.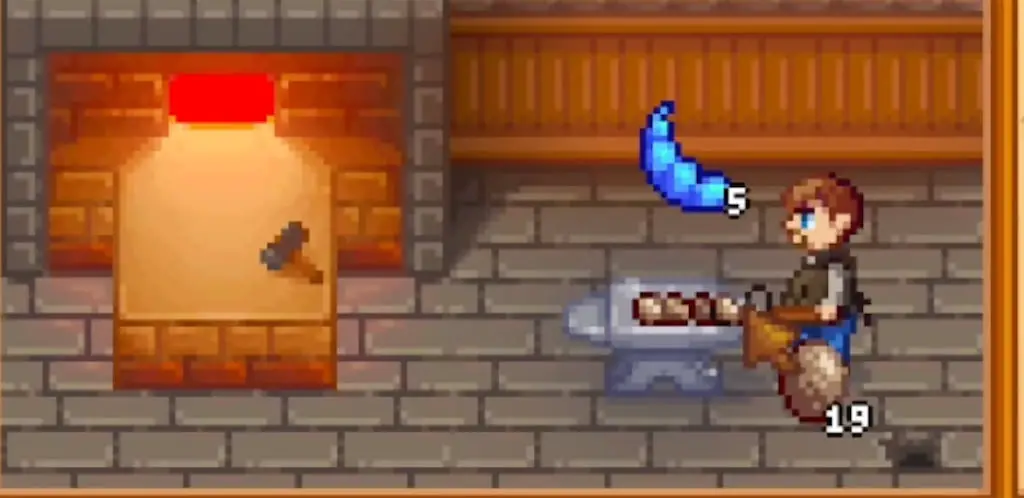 Basically, once you accept this task, you'll spend each day looking for Qi beans. My method is to start by opening geodes and mining right after accepting the task. Each geode has a chance to yield 1-5 Qi beans. If you have the Pirate skill and use the Treasure Hunter tackle, you can also obtain Qi beans through fishing.

Whenever you find Qi beans, plant them at home that same day. It's best to use fertilizer. With the Deluxe Speed-Gro, you can shorten the growth cycle from 4 days to 3 days, while the Hyper Speed-Gro can reduce it to 2 days. Once the Qi beans mature and produce Qi Fruit, we take half to exchange for seeds, using a seed maker to duplicate them. We sell the other half directly, then repeat this process until we don't need to plant anymore, which usually takes over 20 days.
Qi's Kindness

Which requires you to give out 50 loved gifts within a week. It's important to note that you must give the villagers their loved gifts. The easiest way to complete this task is to give rabbit's foot to everyone except Penny, who should receive emeralds. If you don't have enough rabbit's feet, you can bring some gems and diamonds, which most people like. You can make up for it later, and it should be fine for villagers who don't like gems.
Extended Family
The last task is the "Extended Family" task, which requires you to catch the second generation of legendary fish within three days. The fishing spots for the second generation of legendary fish are the same as the first generation. Since the time is short, it's recommended to start fishing immediately after accepting the task. Use an Iridium Rod with Trap Bobbers and eat Seafoam Pudding to increase your fishing level.

The order of fishing should be Legend Fish, Glacier Fish, Crimson Fish, Sewer Fish, and Angler Fish.
Keep in mind that there's no legendary fish indicator when catching the second generation of legendary fish, but it doesn't matter much, as you'll generally know whether it's a legendary fish once it's hooked.
Additional note: To avoid the disappearance of excess Qi Fruit after completing the task, you can sell them to Pierre on the same day and buy them back the next day, making the task much easier the next time you accept it. Also, after accepting the second generation fish task, you can repeatedly catch the same type of second generation fish as long as you haven't caught all five types. The second generation of Legend fish (Spring Fish King) sells for 10,000g.
Conclusion

Mr. Qi's quests in Stardew Valley can be quite challenging but rewarding. From reaching level 25 in the Skull Cavern to catching the second generation of legendary fish, these quests test your skills and offer unique rewards. Unlocking the Walnut Room on Ginger Island and completing Mr. Qi's special quests can also provide you with useful items and increase your game progress.
As a player, it's important to remember that these quests require careful planning and preparation. Don't rush into them without a strategy or the necessary resources. Take the time to explore the game and learn about the different items, crops, and creatures that can aid you in completing these quests. And most importantly, enjoy the process and have fun!