Stardew Valley is a popular farming simulation game where players can choose various skill paths. This ultimate guide helps you make informed decisions on which skills to choose, based on your playstyle and preferences. We'll discuss the skill paths for each profession, including Farming, Mining, Foraging, Fishing, and Combat.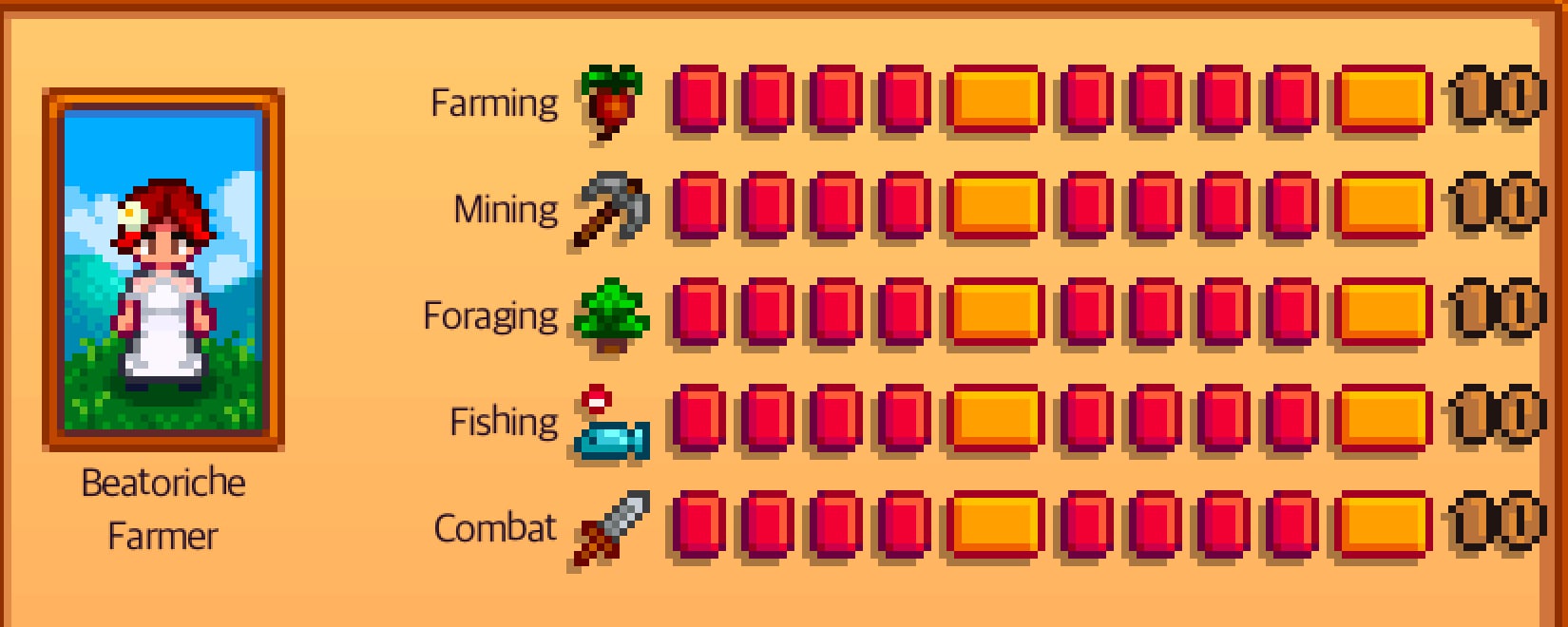 In the game, players have five skill categories: Farming, Mining, Foraging, Fishing, and Combat. First, let's talk about skill points. Don't worry if you choose the wrong skill, as you can modify your skills by paying 10,000 gold to the Shrine of Uncertainty after unlocking the sewers.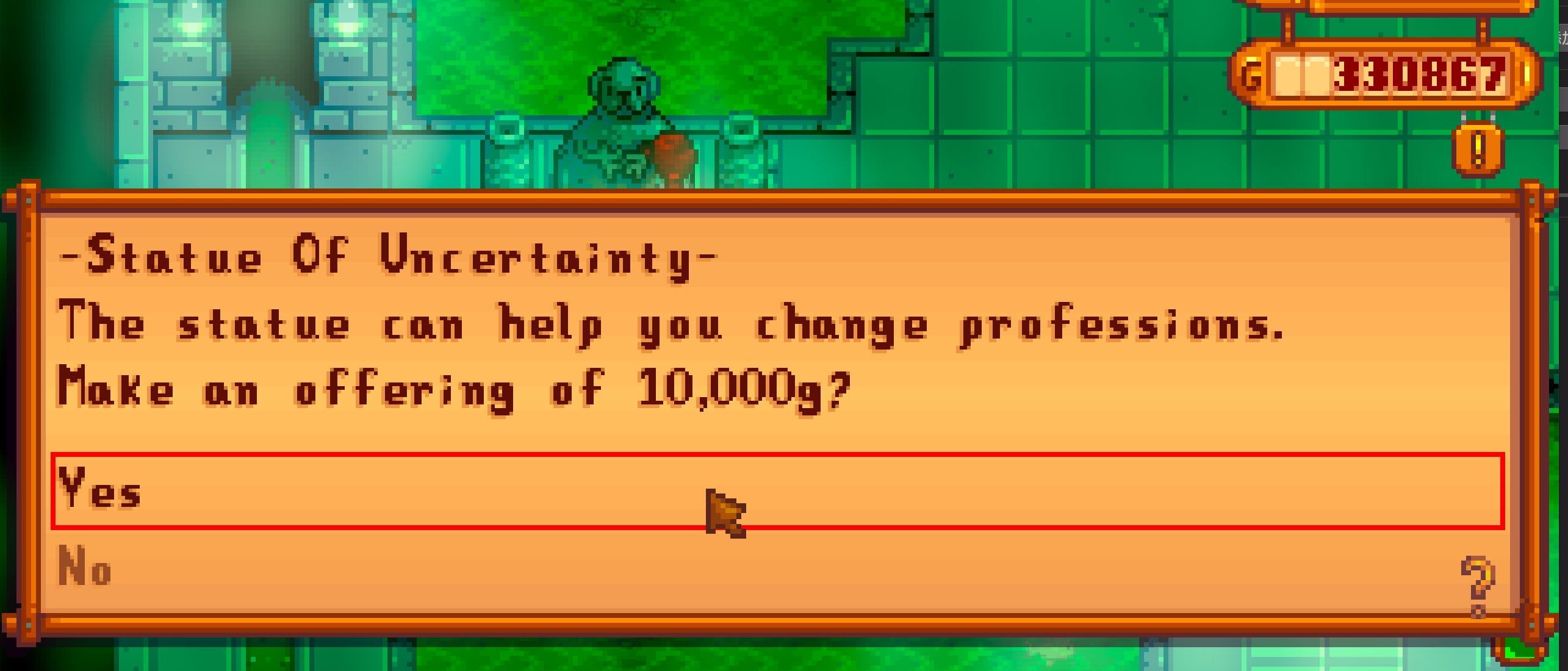 Farming Skills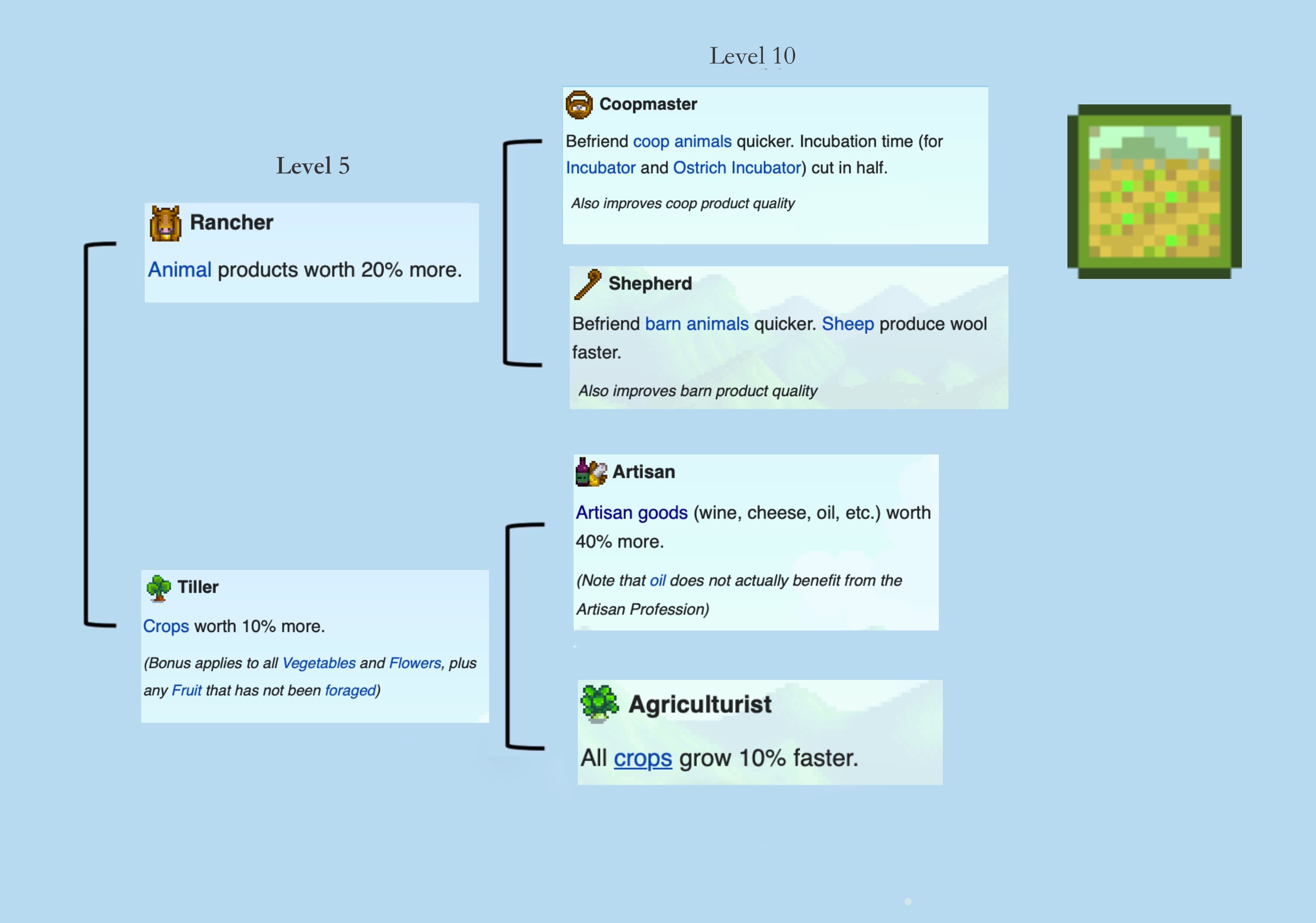 Level 5: Tiller vs. Rancher
First, let's discuss Farming skills. At level 5, you can choose between Rancher and Tiller. Rancher further branches into Coopmaster and Shepherd. At first glance, it might seem like Rancher is more valuable, but since a barn can only hold 12 animals, it may not be the best choice for beginners. Instead, we recommend going for the Tiller route, which is better for brewing.
Level 10: Artisan vs. Agriculturist
At level 10, Tiller skills branch into Artisan and Agriculturist. The Artisan skill significantly increases the value of alcoholic beverages, cheese, and oil, making it the best choice for those focusing on brewing.
Mining Skills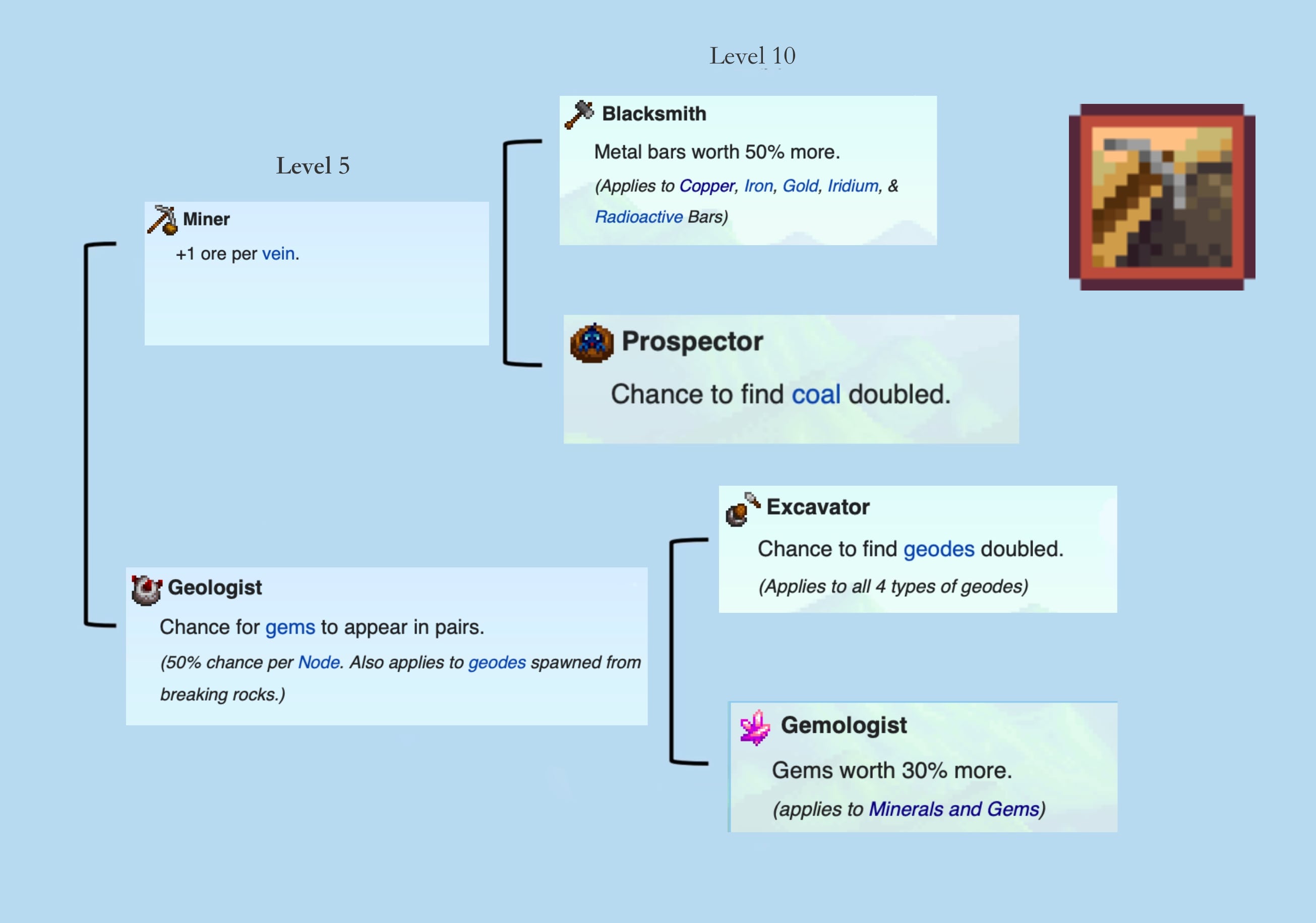 Level 5: Miner vs. Geologist
Moving on to Mining skills, at level 5, you can choose between Miner and Geologist. The difference between the two isn't significant, so let's look at their level 10 skills.
Level 10: Blacksmith vs. Prospector vs. Excavator vs. Gemologist
Miner branches into Blacksmith and Prospector, while Geologist branches into Excavator and Gemologist. The Excavator skill doubles the chance of finding geodes, making it the best choice during the early game when you haven't completed the museum collection yet.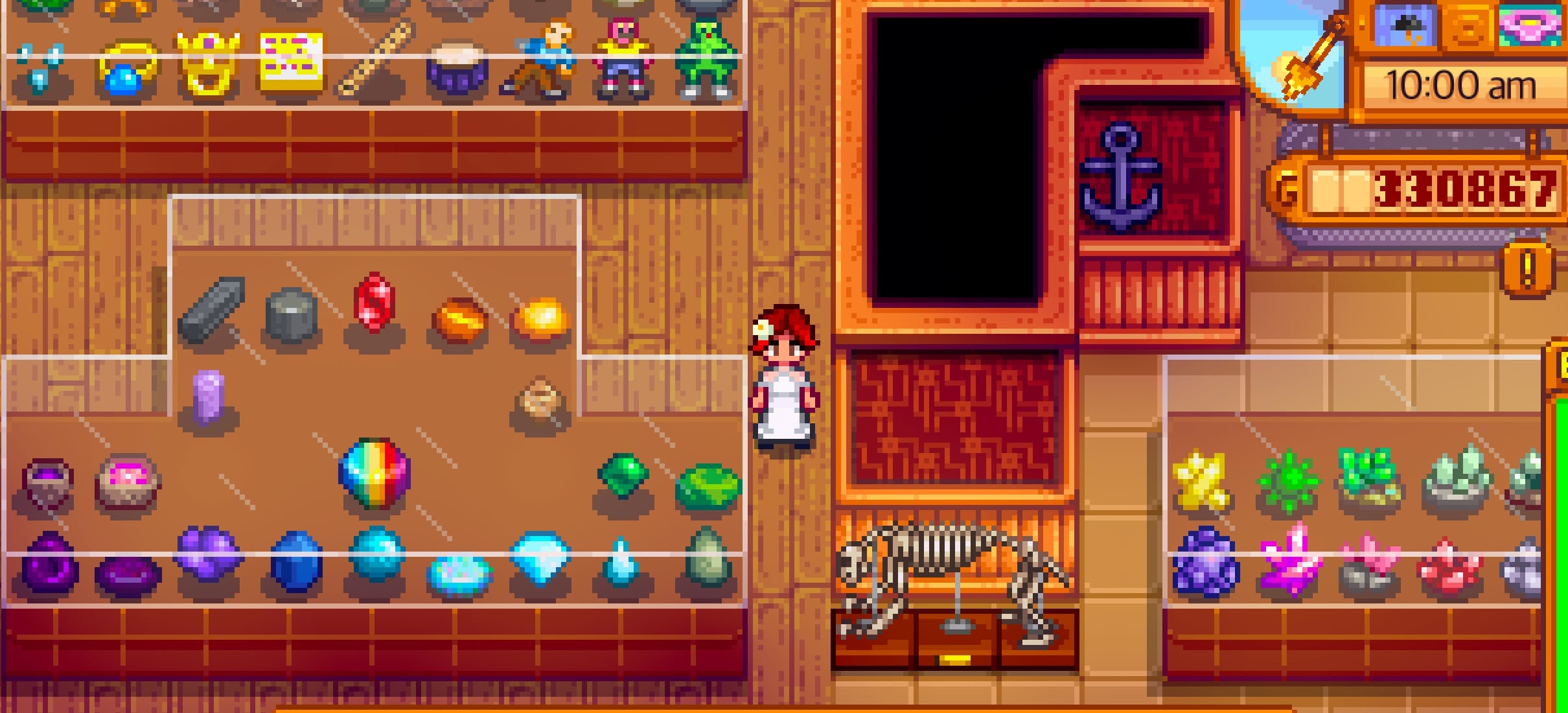 As museum collection can be quite difficult and relies on luck, the Excavator skill can help speed up have completed the museum collection and want to make money by selling gems, you can switch to the Gemologist skill in the sewers. For Mining skills, we recommend Geologist and Excavator as the priority choices.
Foraging Skills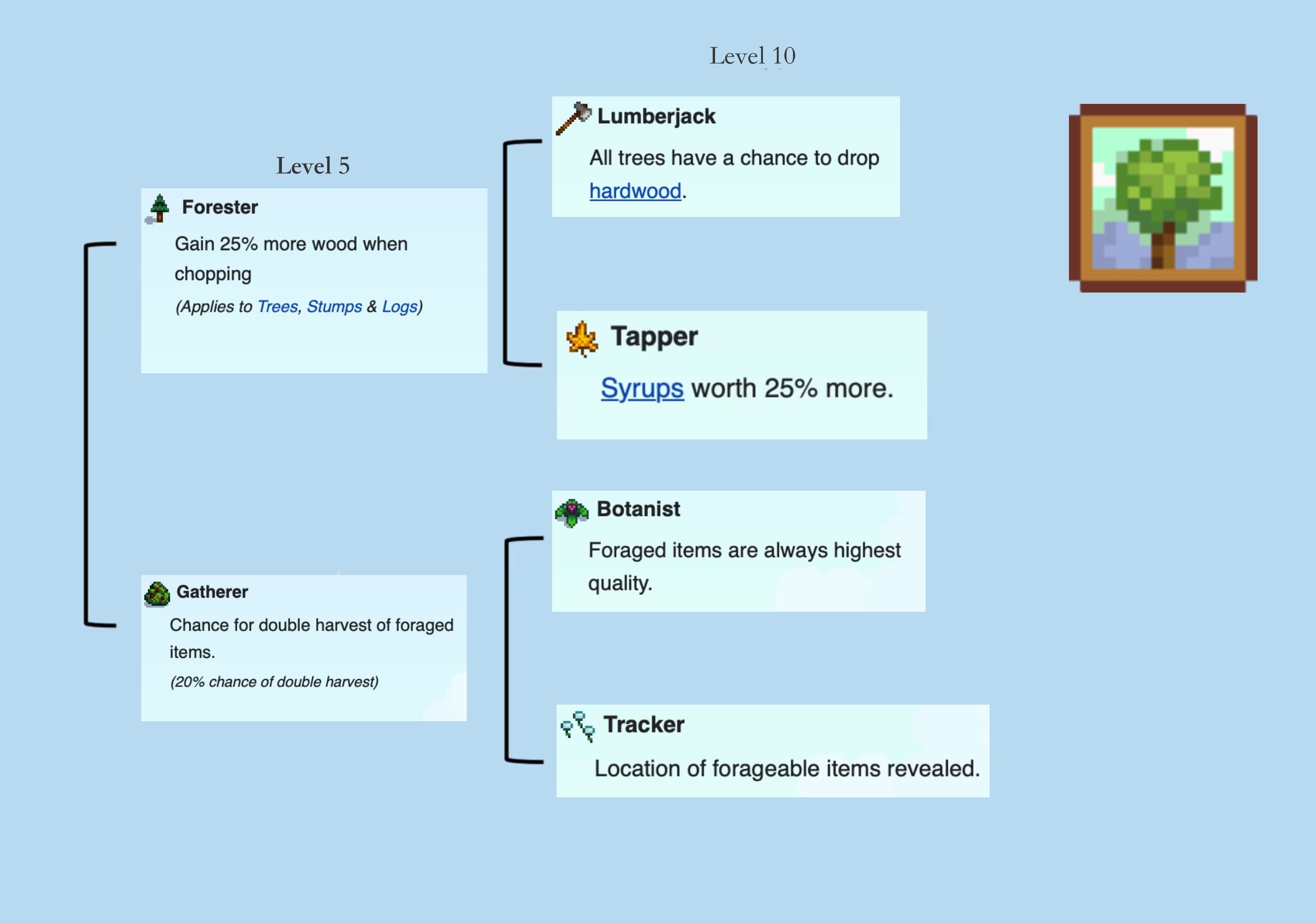 Level 5: Forester vs. Gatherer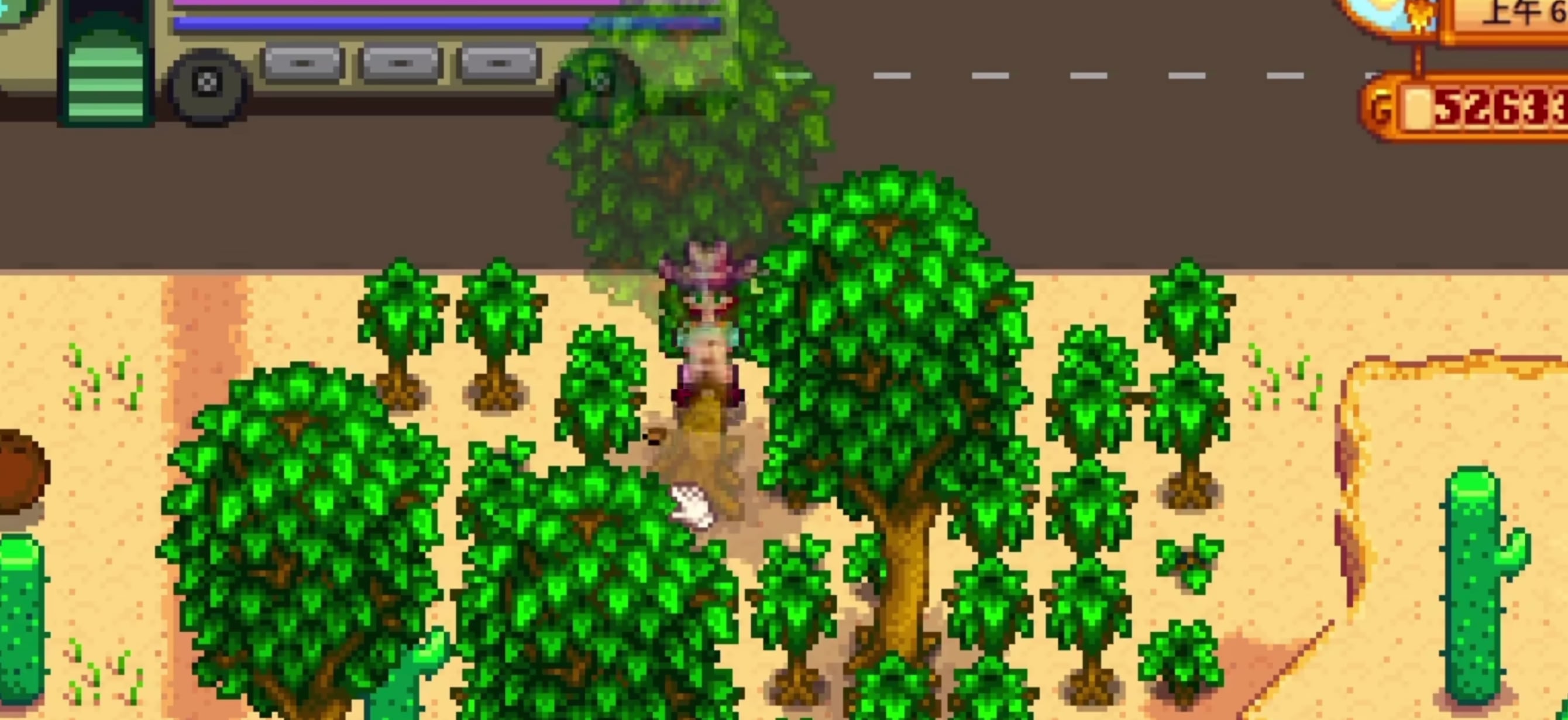 Next, let's discuss Foraging skills. At level 5, you can choose between Forester and Gatherer. Forester isn't highly recommended since you'll mostly gain foraging experience during the first year, by which time you'll have already chopped down most trees in the farm and wilderness. By the first winter, you can plant tree seeds in the desert and hot springs area. You can also buy wood from Robin for 10 gold, so Forester isn't very useful.
Level 10: Lumberjack vs. Tapper vs. Botanist vs. Tracker
For level 10, Lumberjack and Tapper aren't recommended either, as hardwood becomes more accessible with multiple batches of hardwood trees grown by the time you reach level 10.

For Gatherer, the level 5 skill is straightforward, but at level 10, Botanist is highly recommended. Truffles harvested from pigs will always be of Iridium quality, worth 1,250 gold each. If you focus on brewing, you can keep one cow, goat, and sheep while dedicating the rest of the space for pigs, providing a significant income from selling truffles. The downside is that truffles can't be collected during rainy days and winter. However, compared to other skills, it's still the best choice. Tracker, which helps locate forageables and artifact spots, isn't highly recommended as the icons are small and not very helpful. For Foraging skills, we recommend Gatherer and Botanist.
Fishing Skills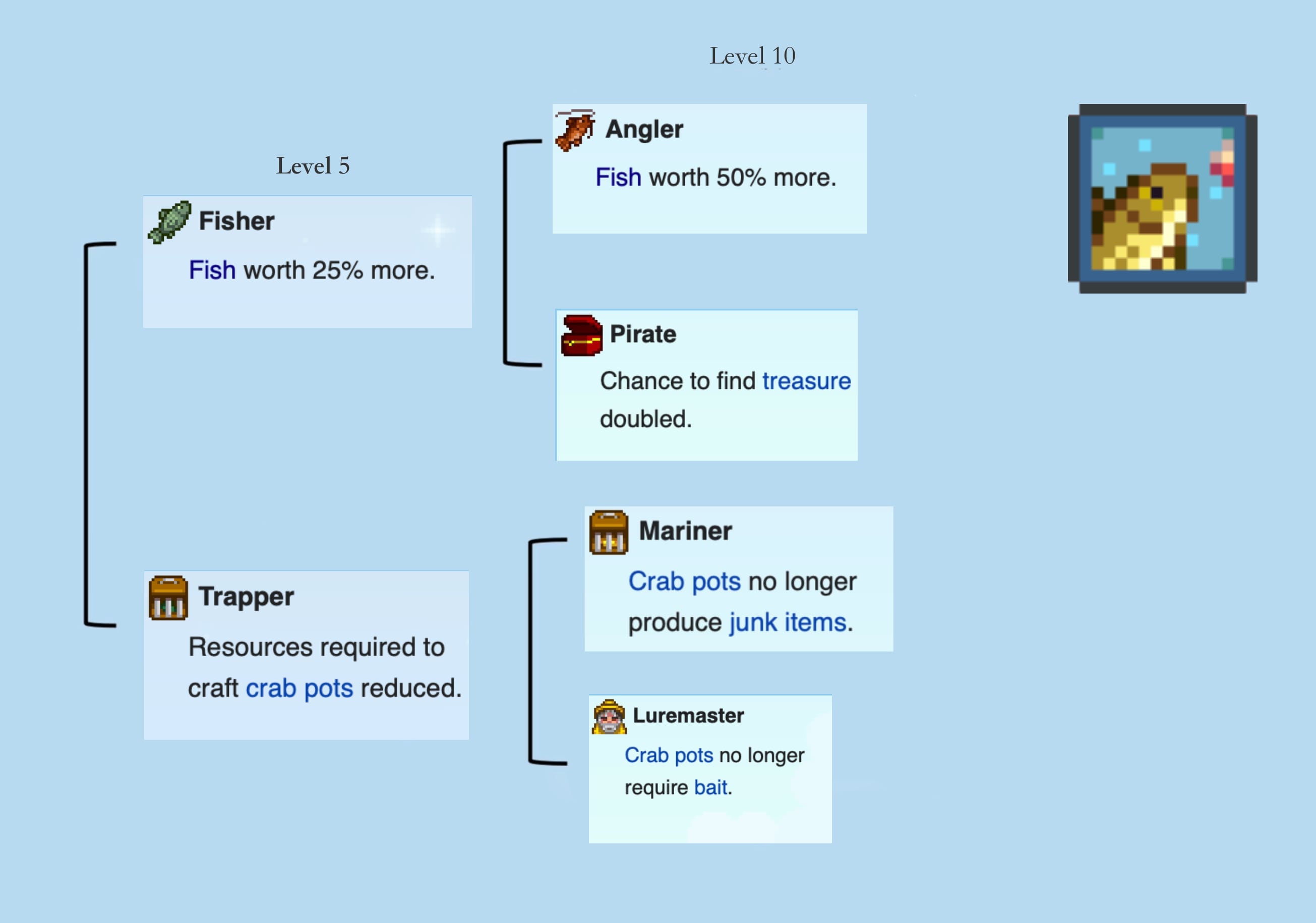 Level 5: Fisher vs. Trapper
For Fishing skills, at level 5, you can choose between Fisher and Trapper. Crab pot strategies are not recommended for beginners as they yield slow profits.
Level 10: Angler vs. Pirate vs. Luremaster
If you want to try crab pot strategies, choose Luremaster at level 10 for the convenience of not needing bait. Most players start by fishing, so Fisher is a better choice, with Angler and Pirate being useful level 10 skills. Angler is great for accumulating money during the early game, while Pirate can help complete the museum collection later on.
Combat Skills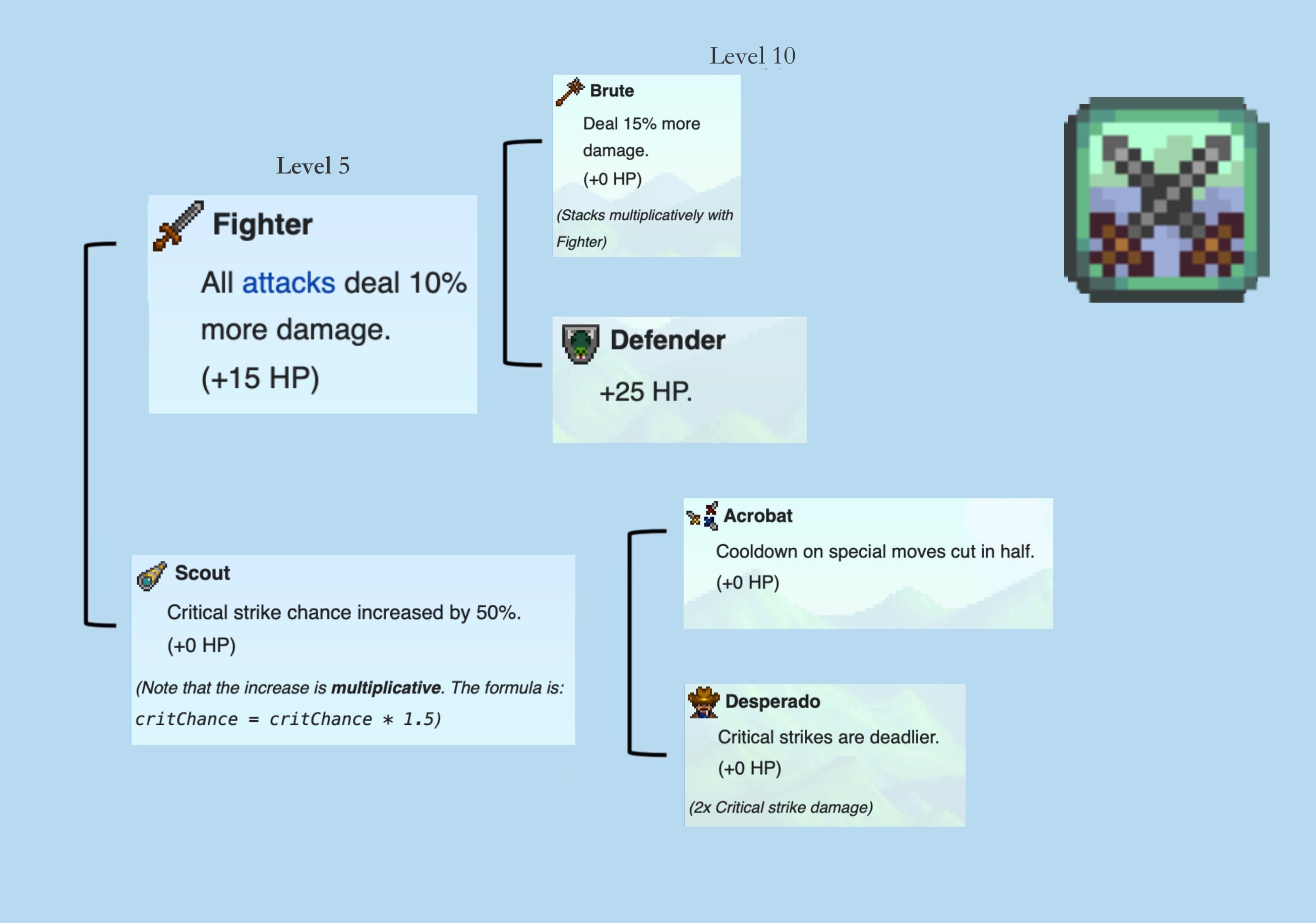 Level 5: Fighter vs. Scout
Finally, let's talk about Combat skills. Combat skills are tied to weapons, but Stardew Valley isn't primarily about fighting monsters. At level 5, you can choose between Fighter and Scout. It's important to note that Scout increases critical hit chance by 50%, not the critical hit damage. Therefore, Fighter is the better choice.
(Adding Scout Profession for Increased Critical Hit Chance: Choosing the Scout profession will increase your critical hit chance with the following formula: Critical Hit Chance +- Critical Hit Chance * 0.5. It's important to note that all critical hit chance increases are multiplicative rather than additive.
In practice, considering all possible factors, the best critical hit chance rate is approximately 5-10%. Therefore, even with the Desperado profession, it can be challenging to surpass the damage bonus provided by the Fighter skill line.)
Level 10: Brute vs. Defender
At level 10, Fighter branches into Brute and Defender. We generally recommend Brute for increased damage. Some players may choose to stack defense and use staircases to progress through mines without fighting, but that's a matter of personal preference. For Combat skills, we recommend Fighter and Brute.
Conclusion
That's the end of this tutorial! One additional note: If you're focusing on brewing, you'll still need to mine your own ores in the early to mid-game. The Geologist's "extra ore" perk is handy during this period. As for geodes, you can farm Omni Geodes by killing ghosts in the desert and difficult mines, so you won't be short on geodes in the late game.