Hello, fellow Stardew Valley enthusiasts! Some of you have asked about the rare scarecrow collection, so in this tutorial, we'll provide you with some scarecrow knowledge and a guide on obtaining all eight rare scarecrows. If you're interested, let's dive in!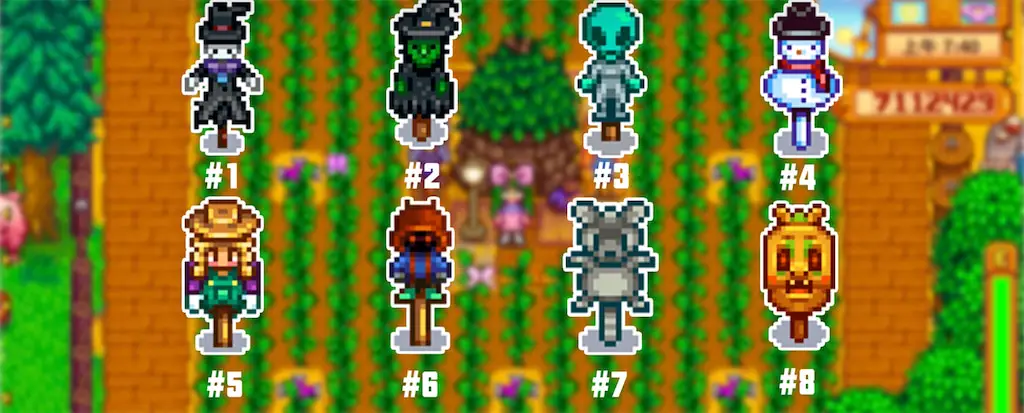 First, let's talk about scarecrows. Scarecrows are essential tools for protecting your crops from pesky crows. You can craft a scarecrow once you reach Farming Level 1 using 50 wood, 20 fiber, and 1 coal. Many beginners often misunderstand the scarecrow's range, thinking it only covers eight adjacent tiles. However, its actual range is a circular area with a radius of eight tiles.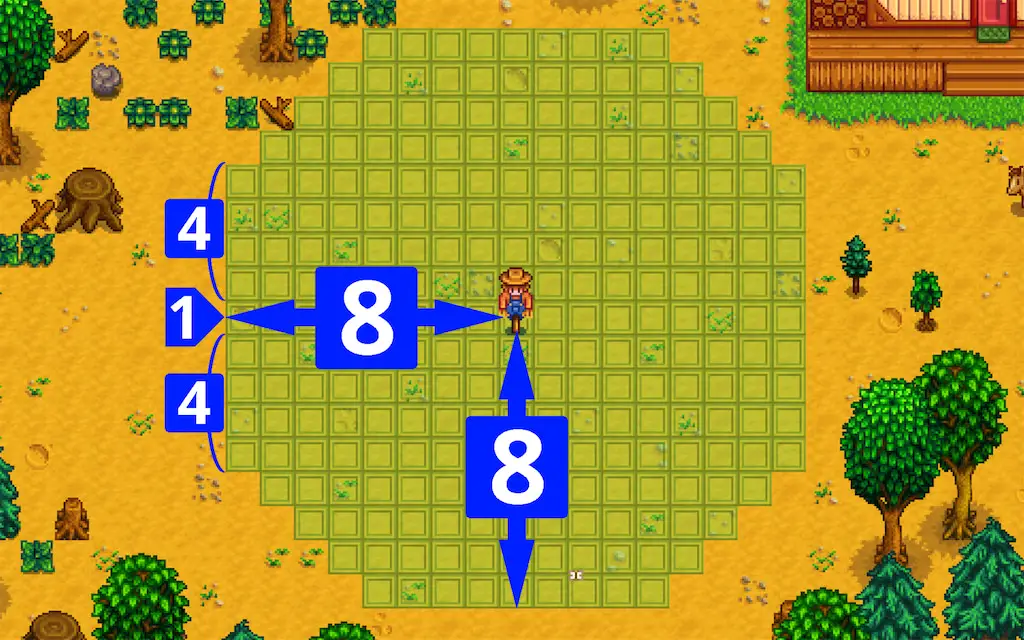 Additionally, scarecrows can be placed on flooring, and by right-clicking, you can see the number of crows scared away.
The scarecrow on the left is the Deluxe Scarecrow, which functions similarly to a regular scarecrow. Once you collect all eight rare scarecrows, you'll receive a letter from the "Z.C. Rarecrow Society" the next day, unlocking the Deluxe Scarecrow recipe. The primary difference between the Deluxe Scarecrow and the regular one is its expanded range; the Deluxe Scarecrow covers a circular area with a radius of 16 tiles, quadrupling the regular scarecrow's range.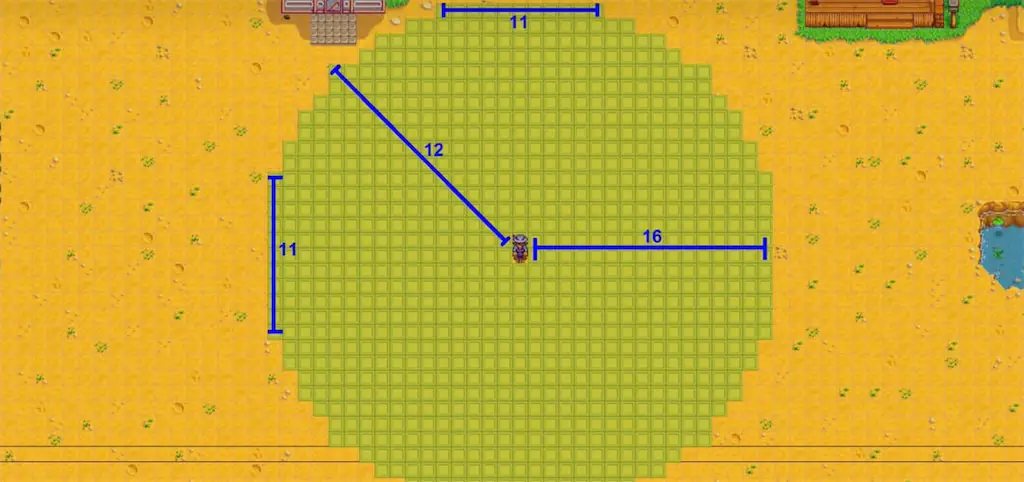 Now, let's discuss how to obtain the eight rare scarecrows.

Rare Scarecrow 5 can be purchased for 2,500 gold during the Flower Dance on the 24th of Spring.

Rare Scarecrow 4 has two methods of acquisition. You can either buy it for 4,000 gold from the Traveling Cart during Fall and Winter or purchase it for 5,000 gold during the Festival of Ice on the 8th of Winter.

Rare Scarecrow 1 can be bought for 800 Star Tokens during the Stardew Valley Fair on the 16th of Fall. Fun fact: This scarecrow resembles Turnip Head from Howl's Moving Castle!

Rare Scarecrow 2 is available for 5,000 gold during the Spirit's Eve festival on the 27th of Fall.

To obtain Rare Scarecrow 6, visit the Dwarf in the mines' right-side area. First, use a bomb to break the rocks, then donate Dwarf Scrolls I-IV to the museum. After receiving the Dwarvish Translation Guide, you'll be able to purchase from the Dwarf.
Rare Scarecrow 3 can be bought for 10,000 Qi Coins at the Desert Casino, accessible through the back door of Sandy's shop after completing Mr. Qi's quest. An interesting easter egg: You can place hats on this scarecrow!
Donate 20 artifacts to the museum to obtain Rare Scarecrow 7. Note that this includes only artifacts, not minerals.
Receive* Rare Scarecrow 8* by donating 40 items (artifacts and minerals combined) to the museum.
After obtaining these rare scarecrows, you can still purchase them again if you'd like. Rare Scarecrows 7 and 8, obtained through museum donations, can be repurchased from the Magic Merchant Boat during the Night Market. For the other scarecrows, simply revisit their respective acquisition methods to buy more.

That's it for this tutorial! Enjoy collecting your rare scarecrows in Stardew Valley!
FAQ:
Q: Are there any crows on Ginger Island?
A: No, there are no crows on Ginger Island, so you don't need to place scarecrows there.
Q: Do the eight rare scarecrows also protect crops from crows?
A: Yes, the eight rare scarecrows do protect your crops from crows just like regular scarecrows.