Hello, friends! Recently, some of you have mentioned your love for collecting and expressed interest in seeing a complete guide to furniture and decorations in Stardew Valley, here it is!
Basics of Furniture Placement
In this guide, we'll cover some basic furniture knowledge and provide a complete catalog of furniture and decorations. If you're interested, let's dive in together.

As for furniture, some items can be purchased at Robin's shop or from the traveling cart. Both of these shops offer random types of furniture each day. However, I don't recommend focusing on decorating early on. After your farmhouse is upgraded for the first time, Robin's shop will offer a Furniture Catalogue for 200,000 gold.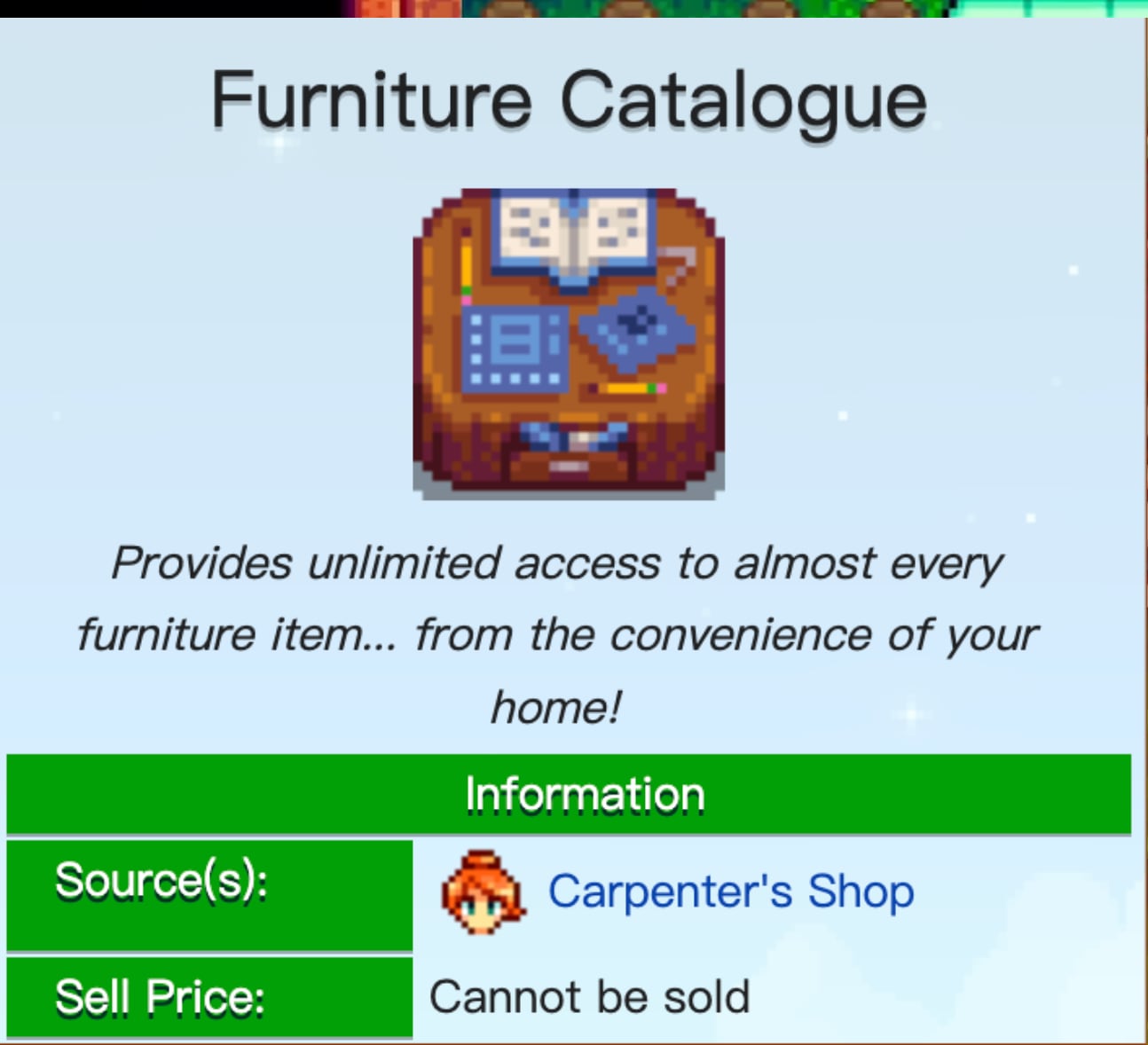 This catalog contains a vast array of furniture, which should be sufficient for most players if you're not interested in collecting.

Most furniture items, such as chairs, coffee tables, and plants, can be placed outdoors. Some items, like beds and TVs, can only be placed inside the farmhouse or cabins.
To use furniture, you can left-click with your mouse to pick up the item and right-click to rotate it. Similarly, you can pick up items and right-click to place them on tables or coffee tables. For fireplaces and torches, you can right-click to light or extinguish the flame. Dressers can be right-clicked to store clothing, hats, and rings, with no storage limit. For fish tanks, you can place decorations inside.

The number of decorations you can place varies depending on the size of the tank. If you change your mind, you can right-click to remove the decorations you've placed.
Furniture Catalogue
Now let's move on to the complete furniture and decoration catalog. The Furniture Catalogue is divided into six categories: Overview, Tables, Chairs, Wall Hangings, Rugs, and Decorations.

Note that beds are not in any of the five categories, so you'll need to look for them in the Overview section. Some furniture items have alternative ways to obtain them, but I won't mention those here. Once you have the Furniture Catalogue, you can essentially obtain unlimited furniture without needing to purchase them separately.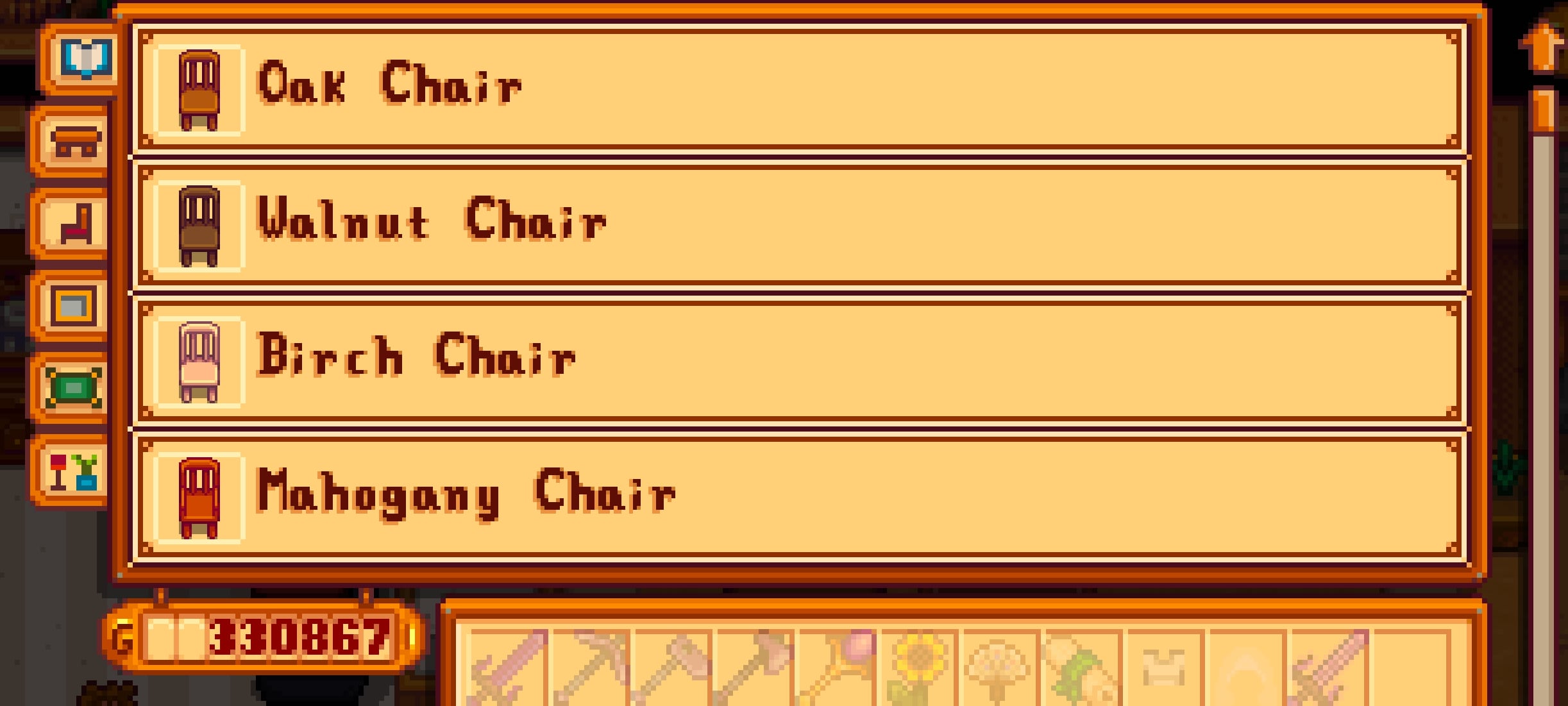 In addition to the furniture found in the catalog, there are other ways to acquire unique furniture. I've divided these into six categories: Through the Museum, Fishing, Shops, NPCs, Quests, and The Movie Theater. I've included the special furniture catalog below for your convenience. Feel free to save and use it as needed. However, keep in mind that there are so many types of furniture that collecting them all can be quite time-consuming. I suggest you consider your priorities and play at your own pace. Enjoy!